Another birthday pulled off without a hitch just six days after the last one. Of course once again I had a whole lot of help from my hubster and my mom in making and preparing for these two back to back parties. Somehow this became the year of movie themed birthday parties for our three lil ladies. Bitty's 2nd was Wizard of Oz, Mad's 5th was Willy Wonka and the Chocolate Factory, and Aub's 9th was Grease! Her birthday isn't actually for another two weeks. But we discovered that by planning the party closer to when school lets out she is able to have several of her school friends attend as well. And this lil doll face had a really good turn out yesterday! It was fun planning for a party themed off of a movie that is a fave of both our oldest daughter and myself. We had mini turkey burgers that her daddy made, bags of chips, popcorn, cookies, moon pies, lots of pink candy, dipped pink pretzels, pink ladies' lemonade, & root beer, coke, & sprite floats. I made her cupcakes look like shakes complete with a little red candy for a cherry and a pink and white spiral straw. I was able to find lots of fun 50's decorations and printed out some grease pictures too. Probably my fave was the vintage looking pictures that look like the dancing hot dog and bun from the drive in scene. For the games they played "pin the kiss on Danny" and "freeze dance" to music from Grease. They also got tickets when they came in for a prize drawing towards the end of the party to be sure everyone won something. Their take homes were cat eye glasses, polka dot scarves, & a cute cd that looks like a vinyl that her daddy made full of fun 50's music. He also made Aub, Bitty, and our Goddaughter, Aryie, Pink Ladies tees and Mad a T-Birds tee.
It was an incredibly fun theme for a 9 year old's party. With at least fifteen squealing little girls, all of our local family, and several of our good friends here to share her fun celebration. We appreciate the time so many people set aside for our three of our four lil monsters that have June birthdays. We know all too well how busy this month can be for everyone especially as school lets out and with Father's Day. Thank you all for reminding them how much they are loved!
Coincidentally Aub and I also got the same gift for our 9th birthday. My 9th was my Golden birthday and also one of my fave childhood memories. It was a cold rainy day. I went to spend the evening with my mom and maw-maw. They had spend all day putting a bike together for me and realized they hadn't had time to make me a cake. I was completely fine with it and suggested we use a moon pie for a cake instead. So they put a candle in one and sang happy birthday to me in my maw-maw's kitchen. I happily cut it up for all of us to get a piece including our pup Strawberry. My maw-maw also made me a dress in my favorite color, purple, that had darker purple jelly beans all over it. Oddly enough Aub's fave color these days is purple too! Afterwards they took me to Zack's for an ice cream. That evening my mom chased me up Marietta St as I learned how to ride my bike in the rain. Maybe it wouldn't sound like a perfect birthday to anyone else, but that one is rather high up on my fave birthdays ever. I've shared that story with Aub many times over the years. So you can imagine how happy it made me when she asked to have moon pies at her party! So in addition to her new bike (that we thankfully didn't have to put together) and the Grease 2 DVD (so she now have both movies), we gave her a box of moon pies too! She beamed when she opened them, even though no one else understood the inside joke shared between us at that exact moment.
Some pics from her special day…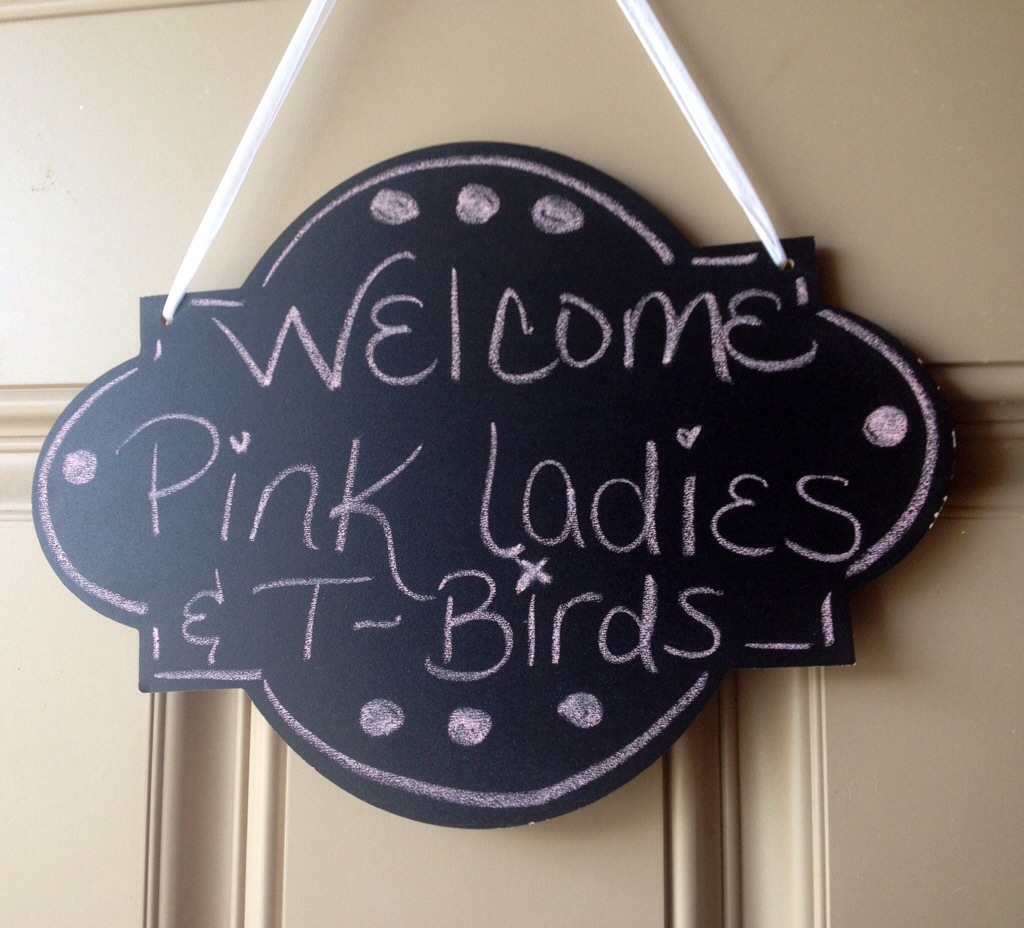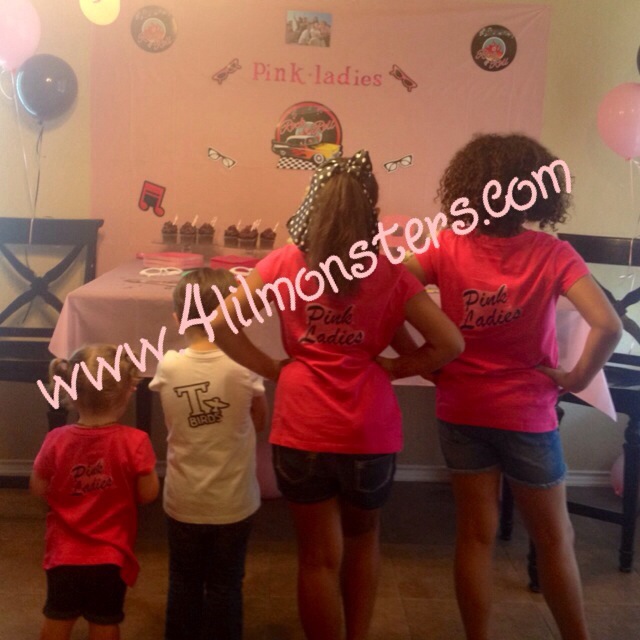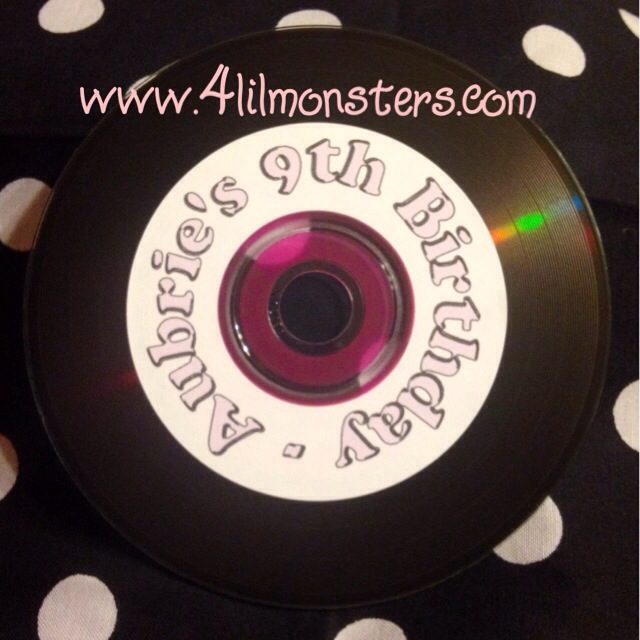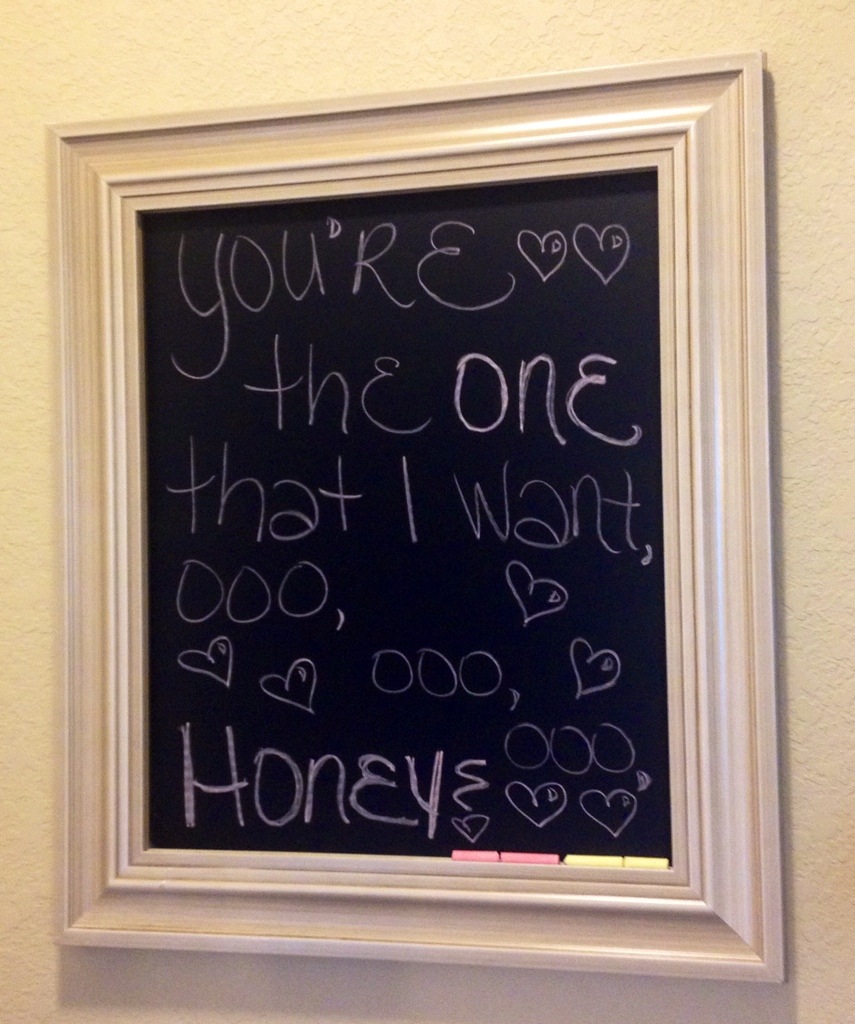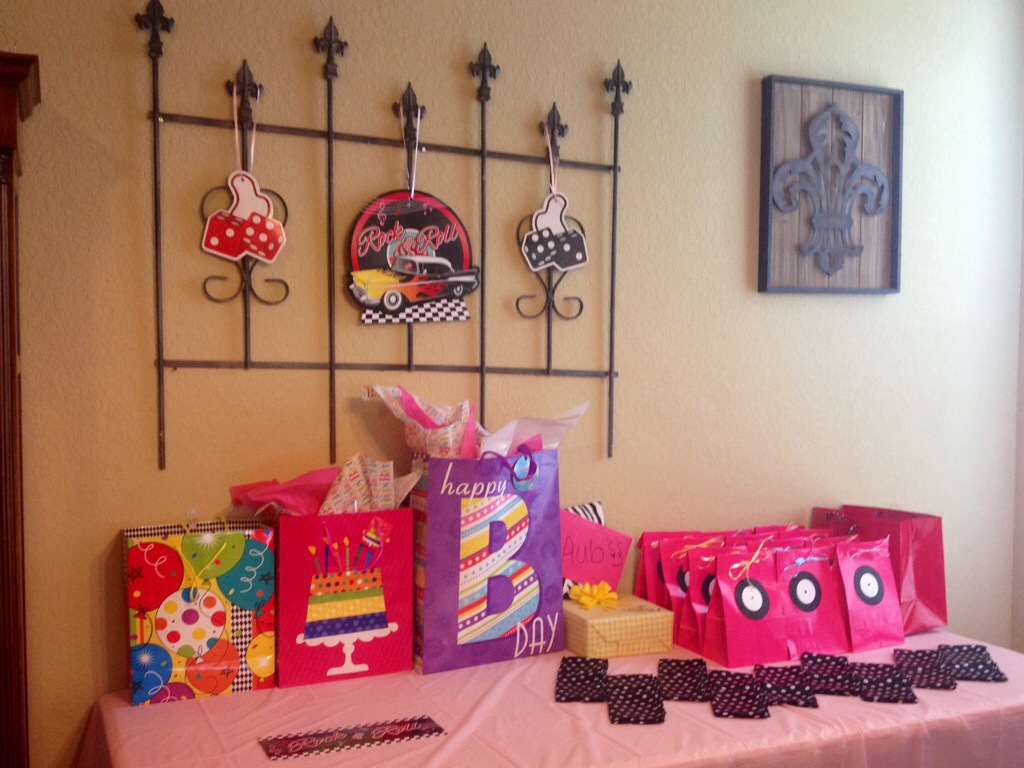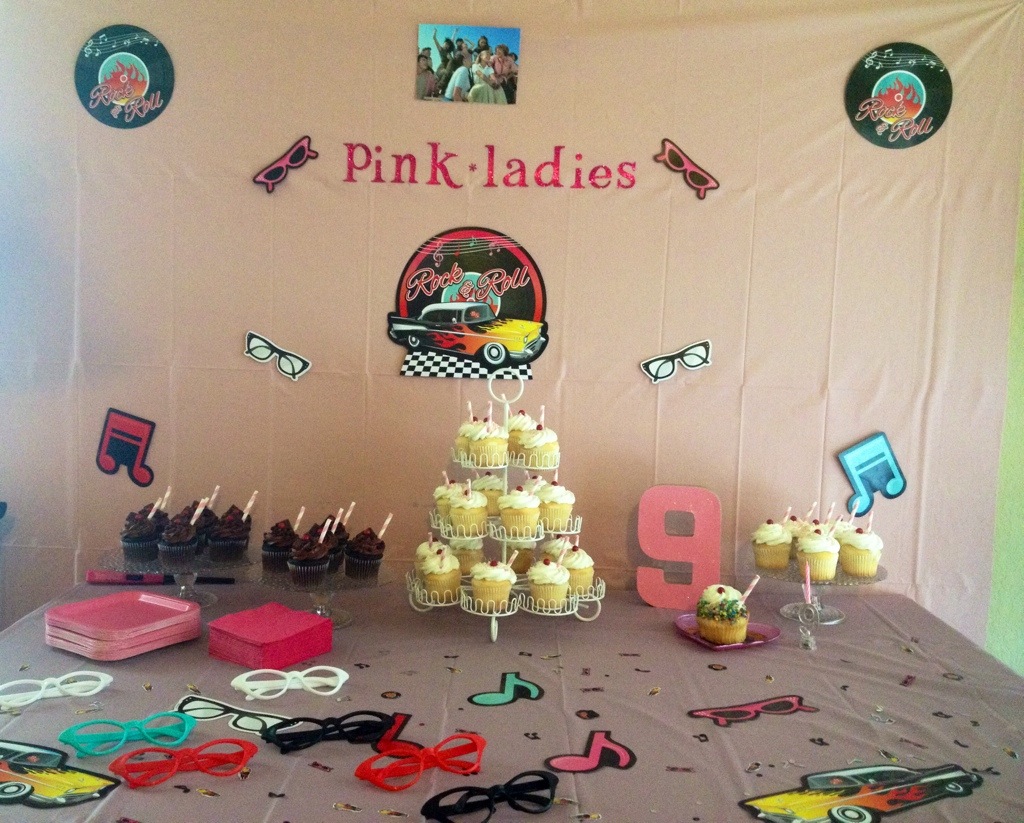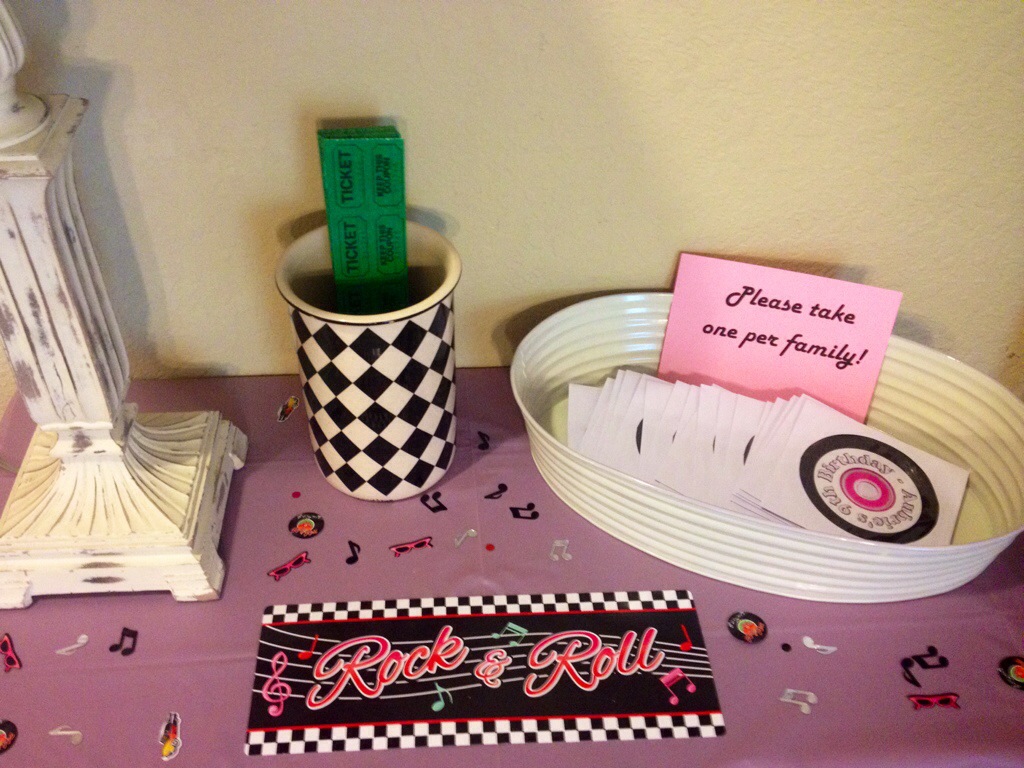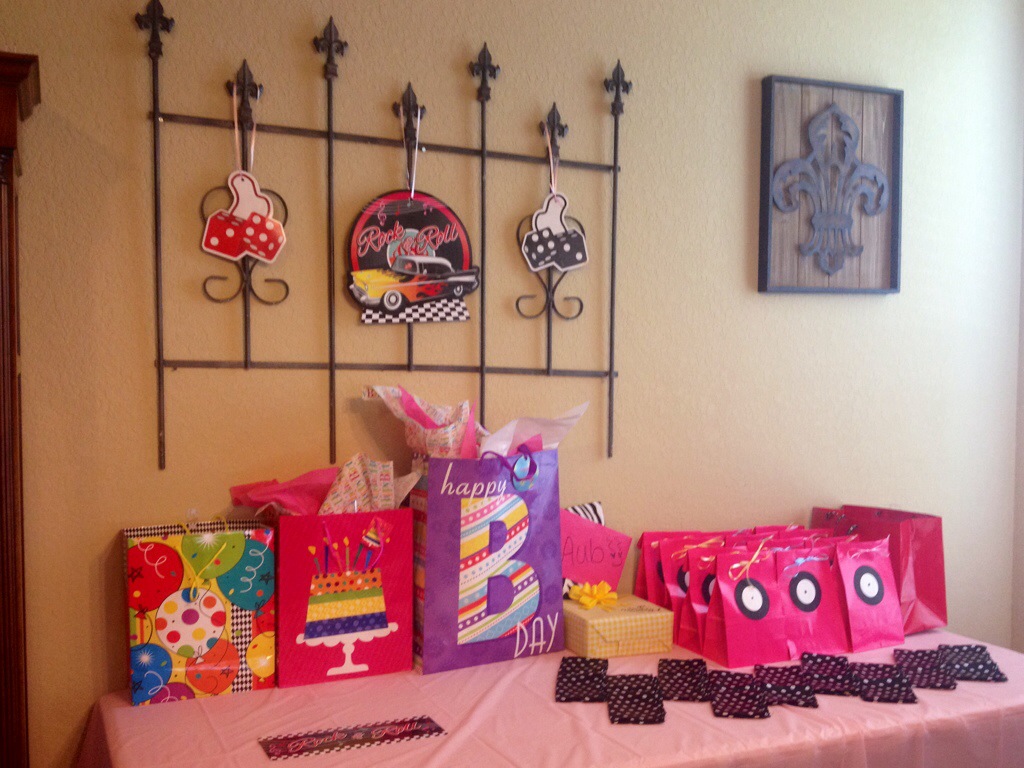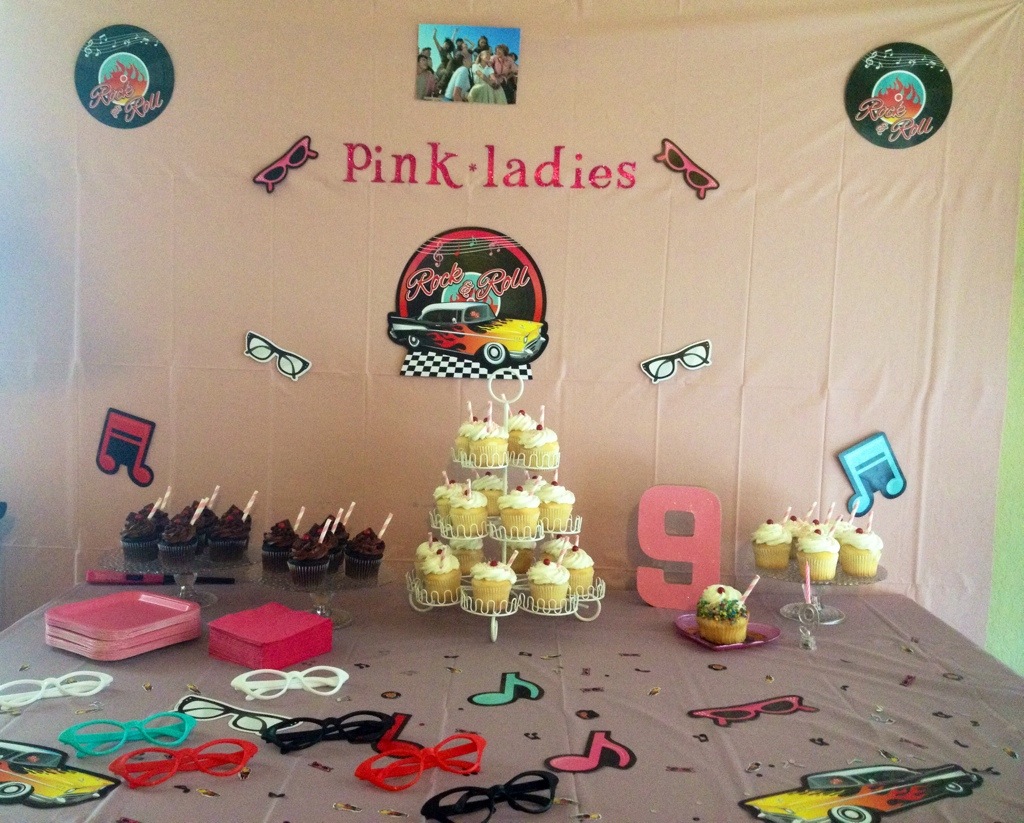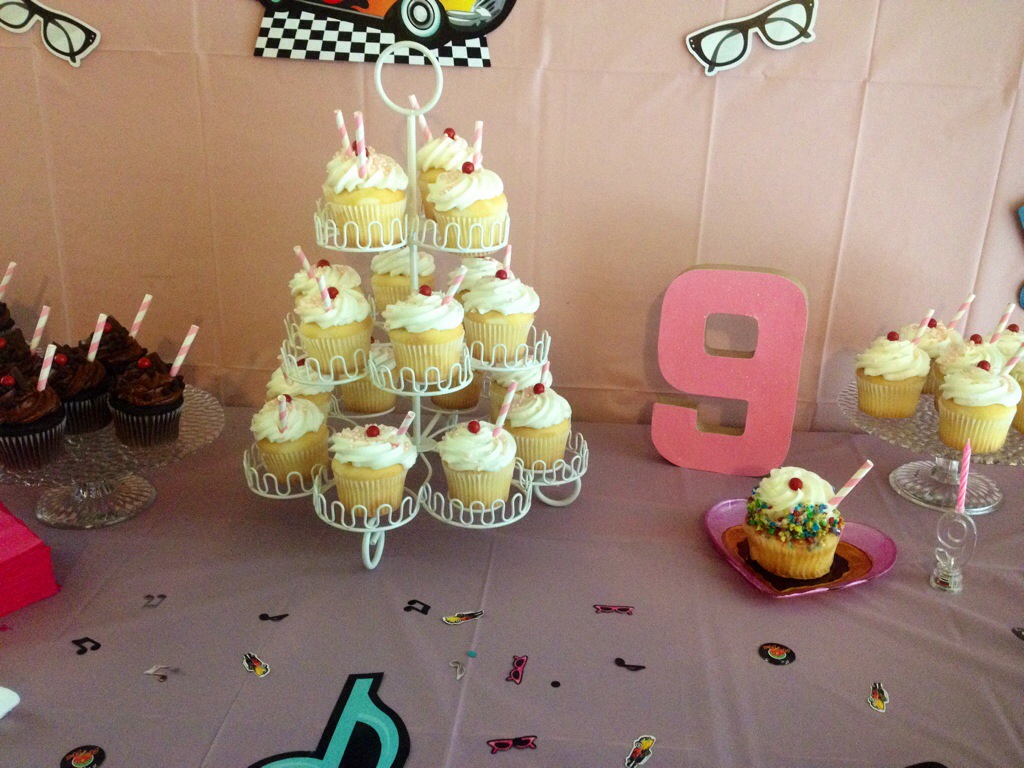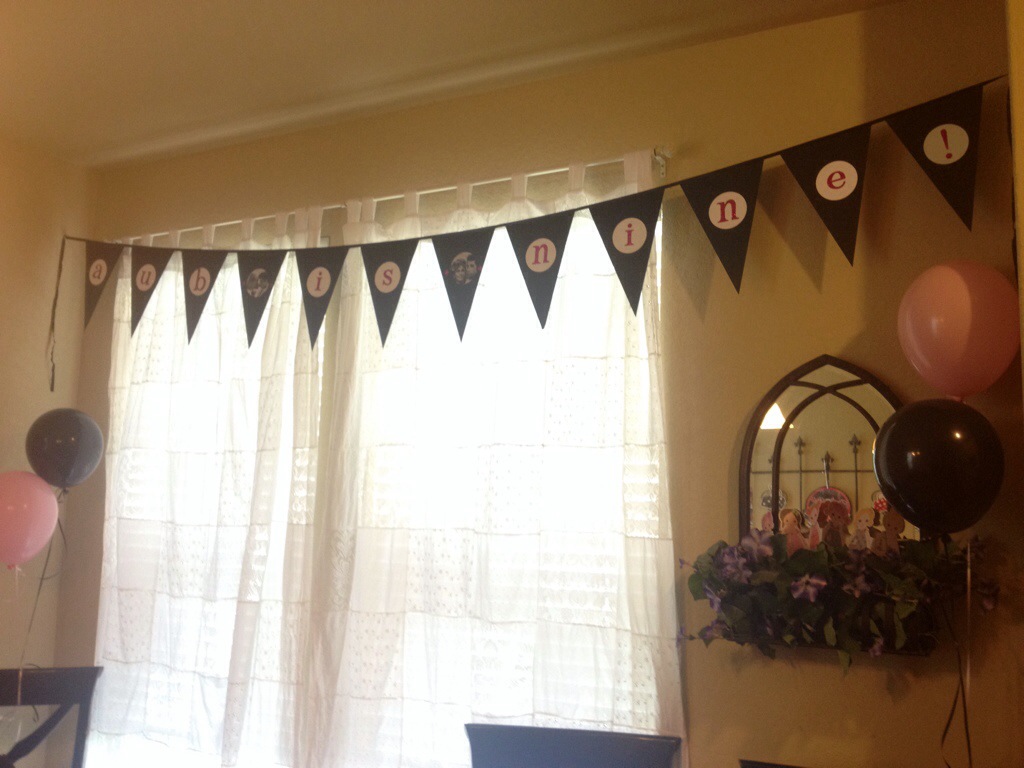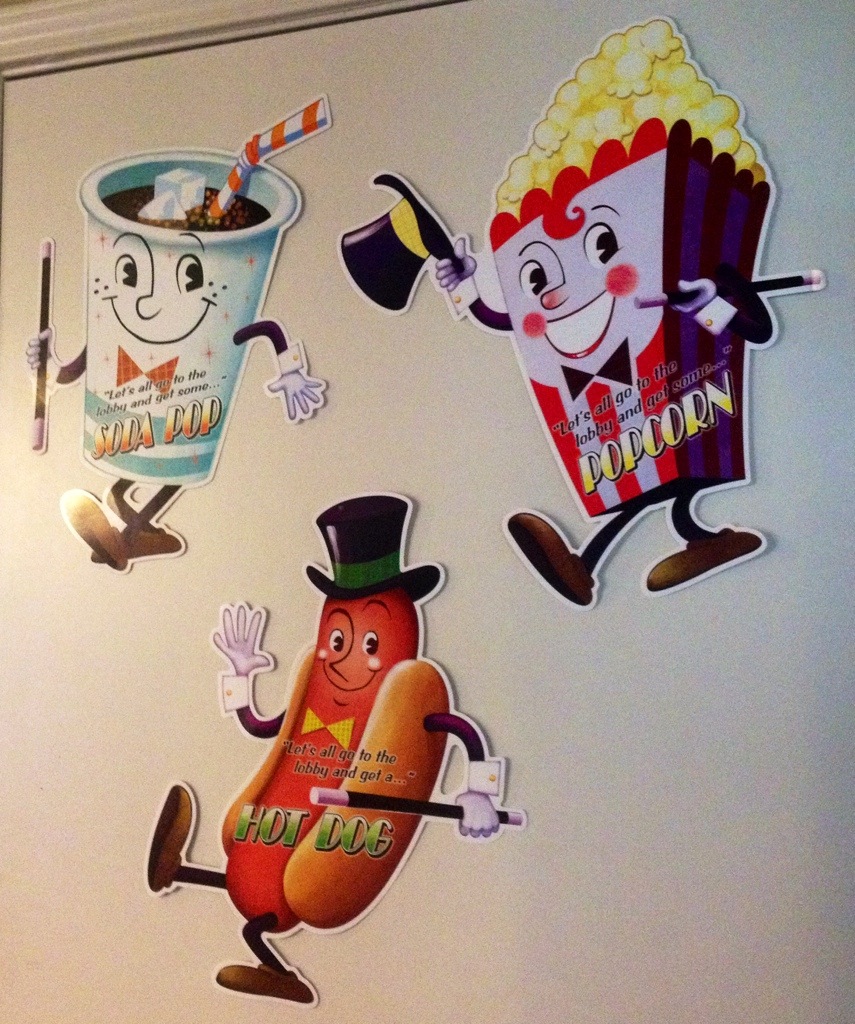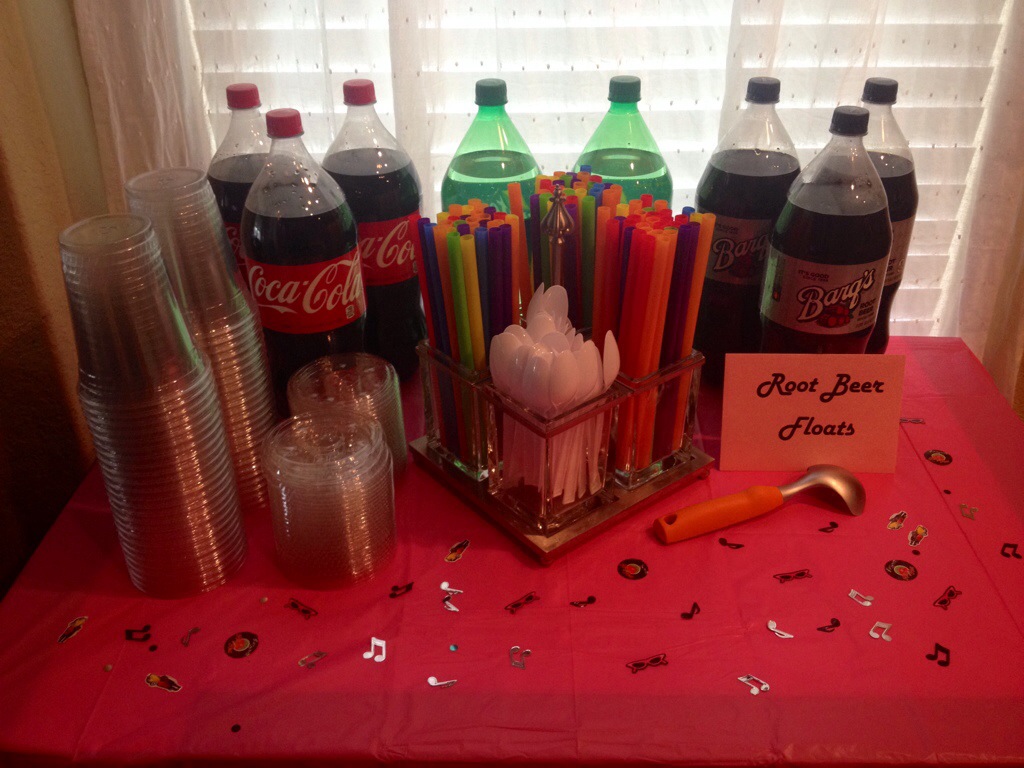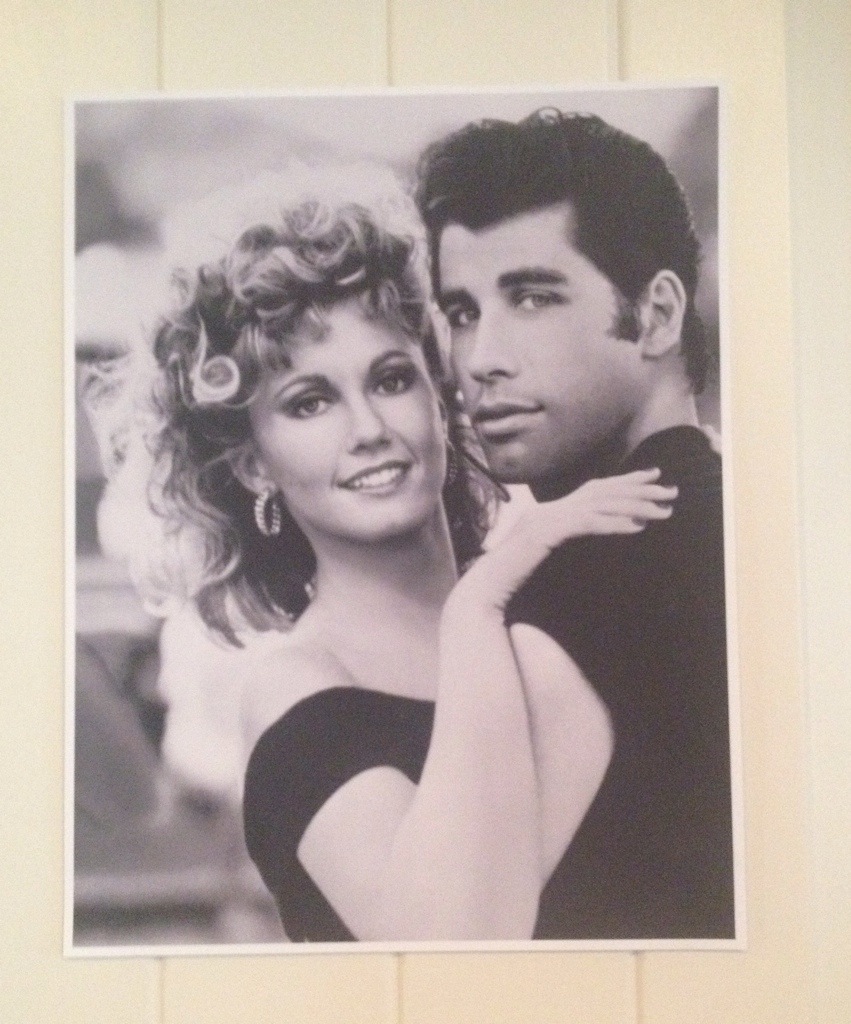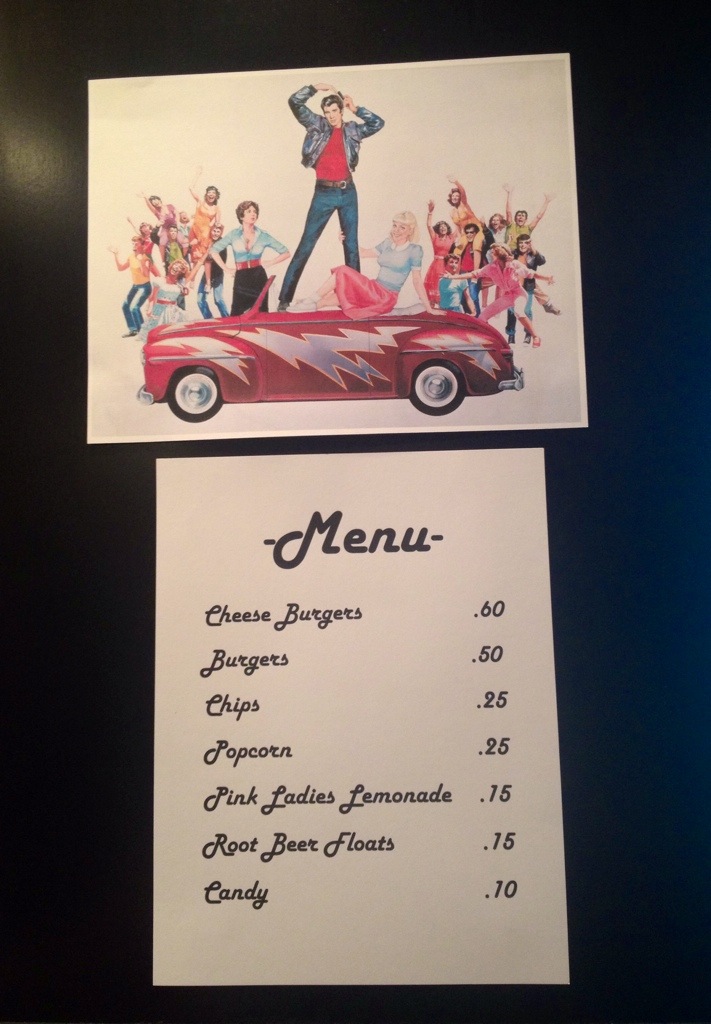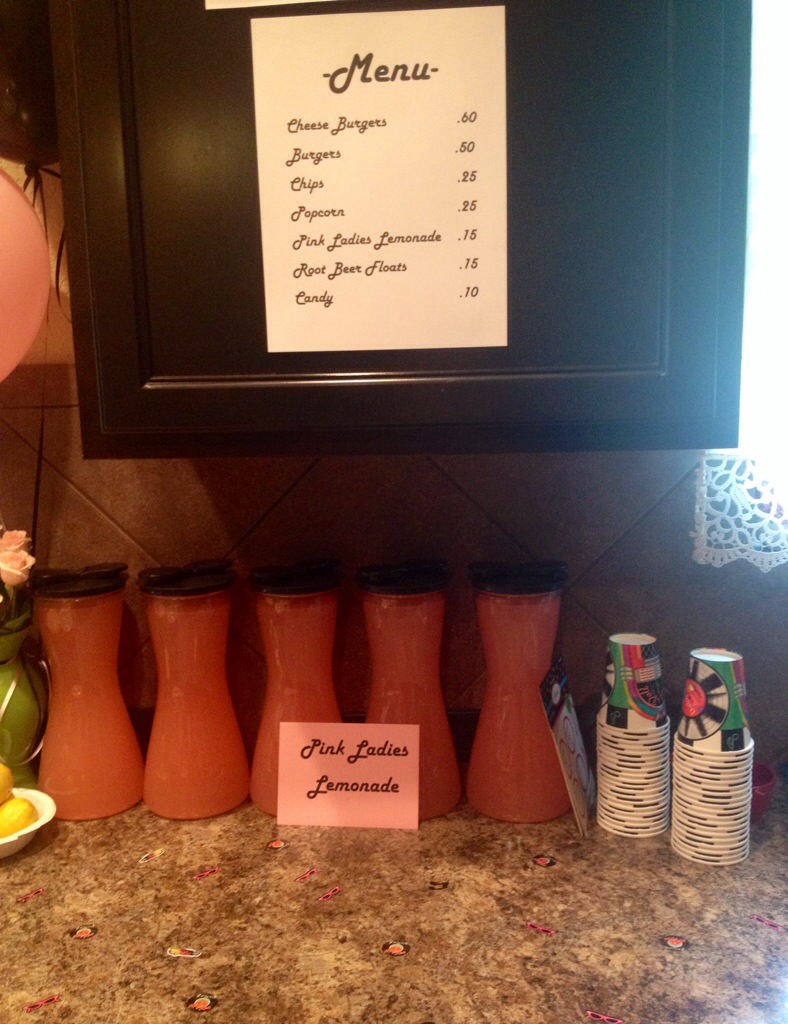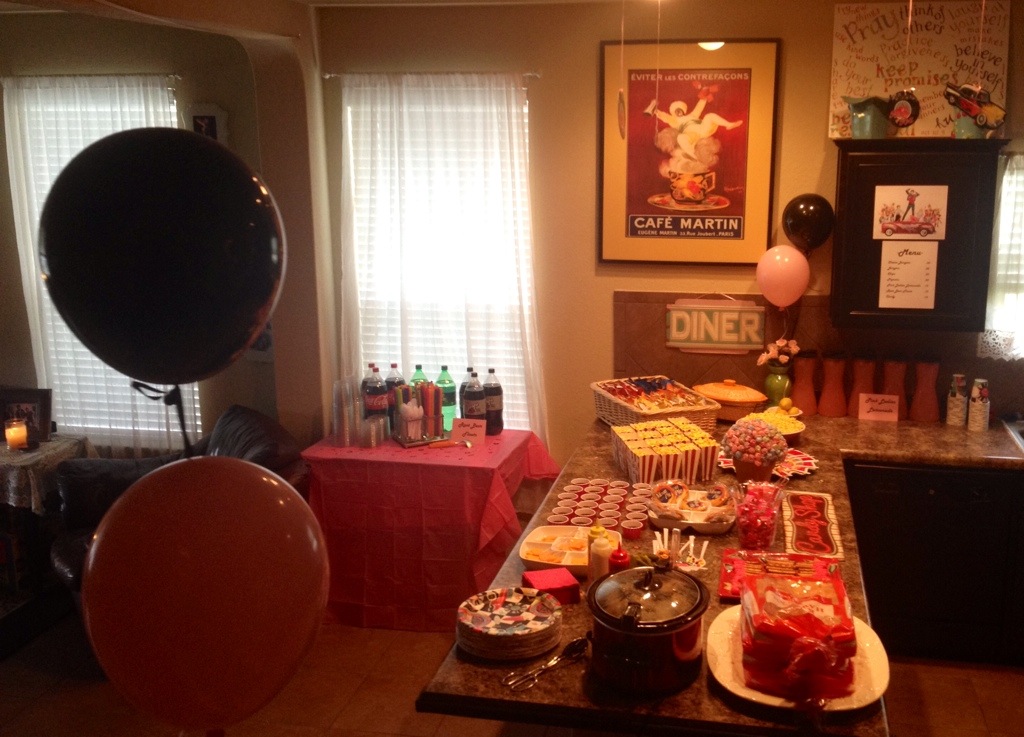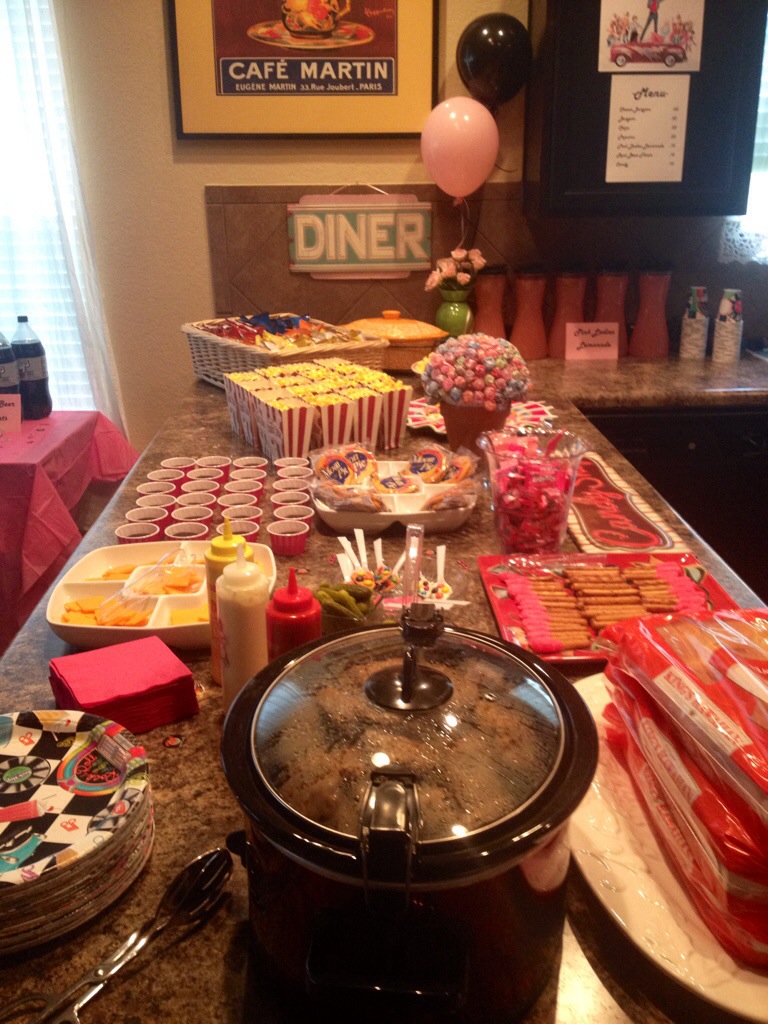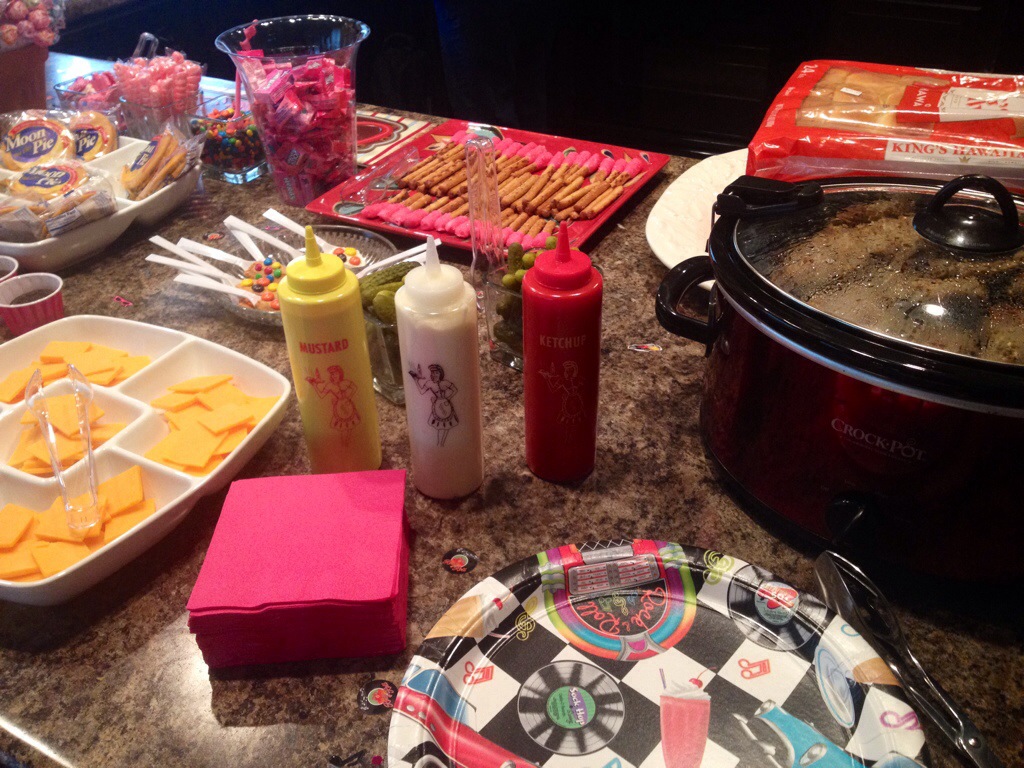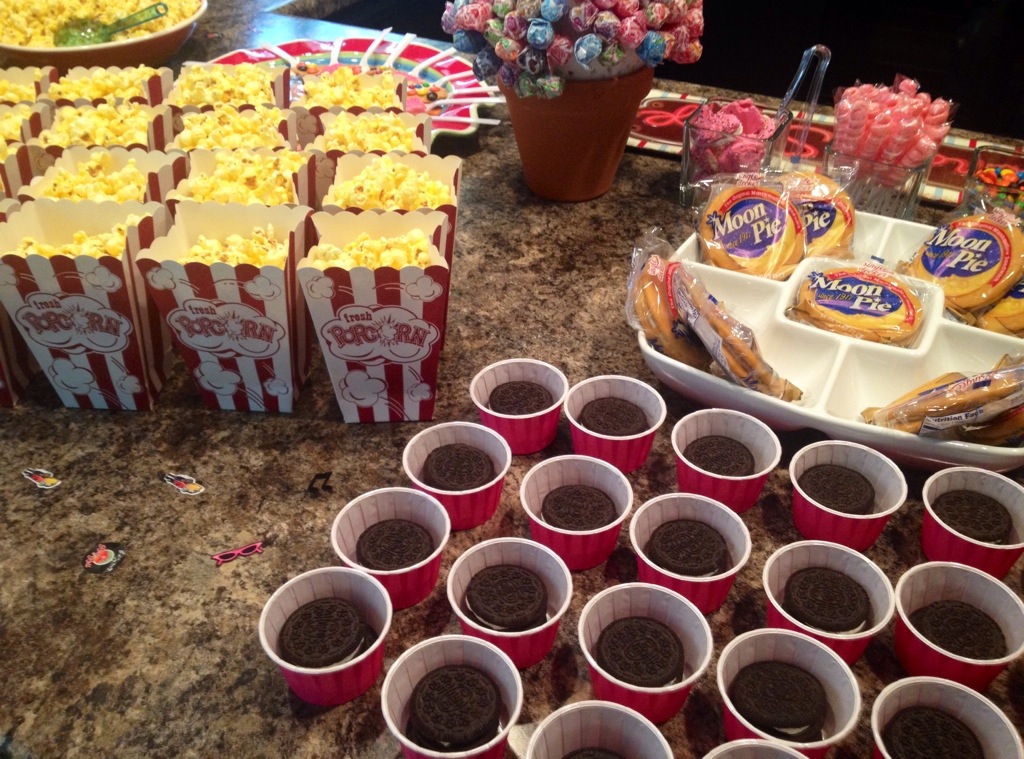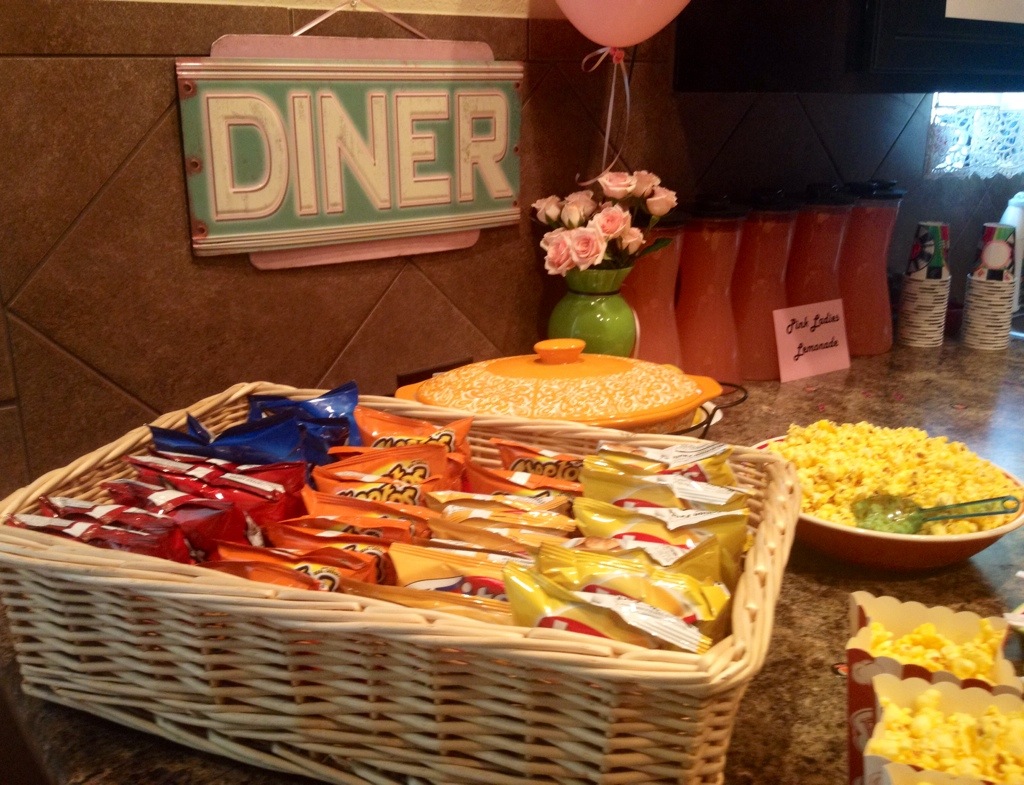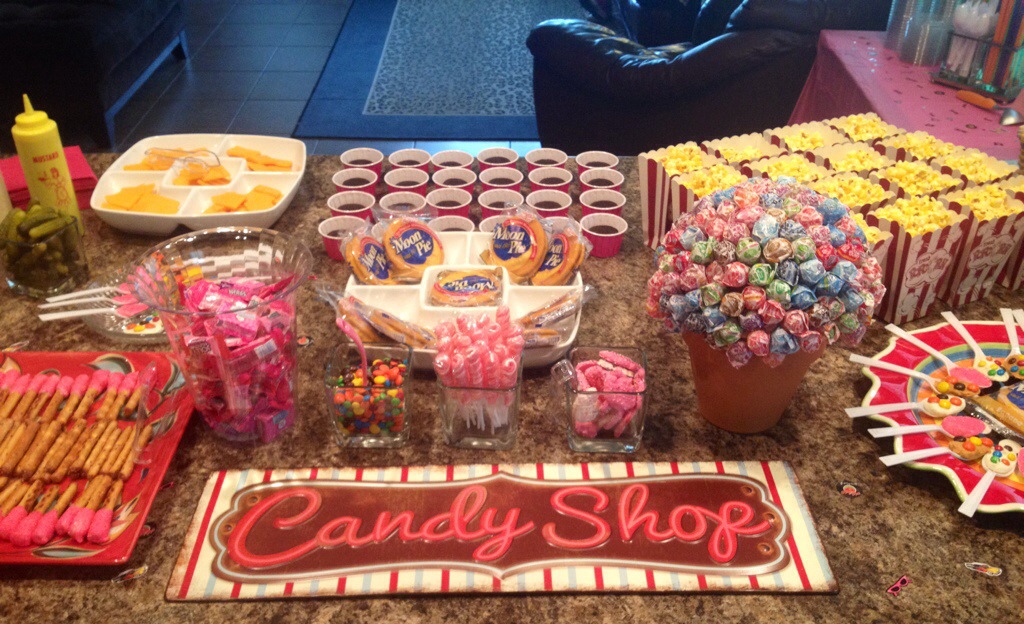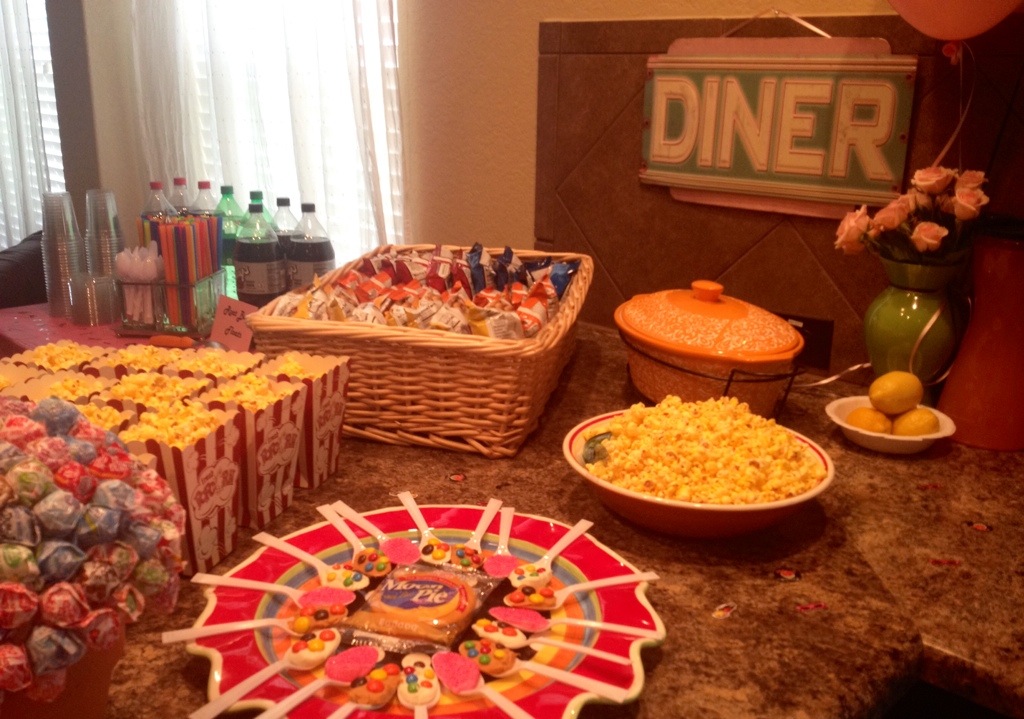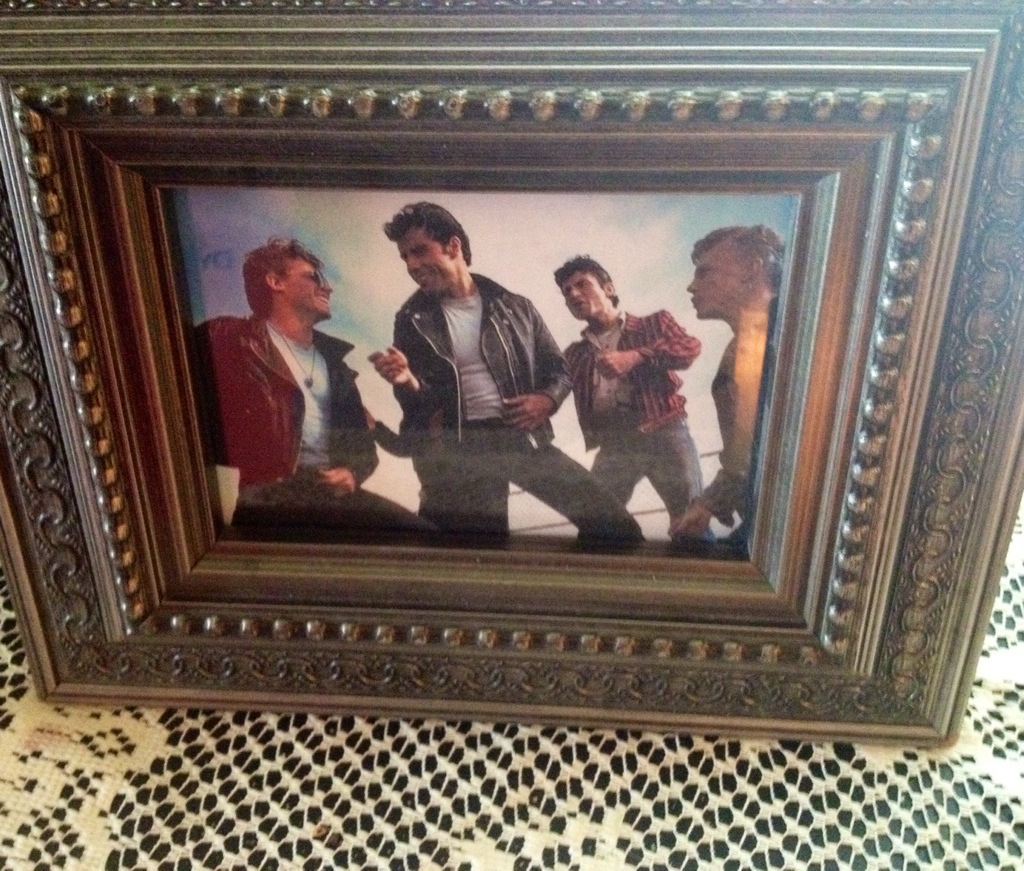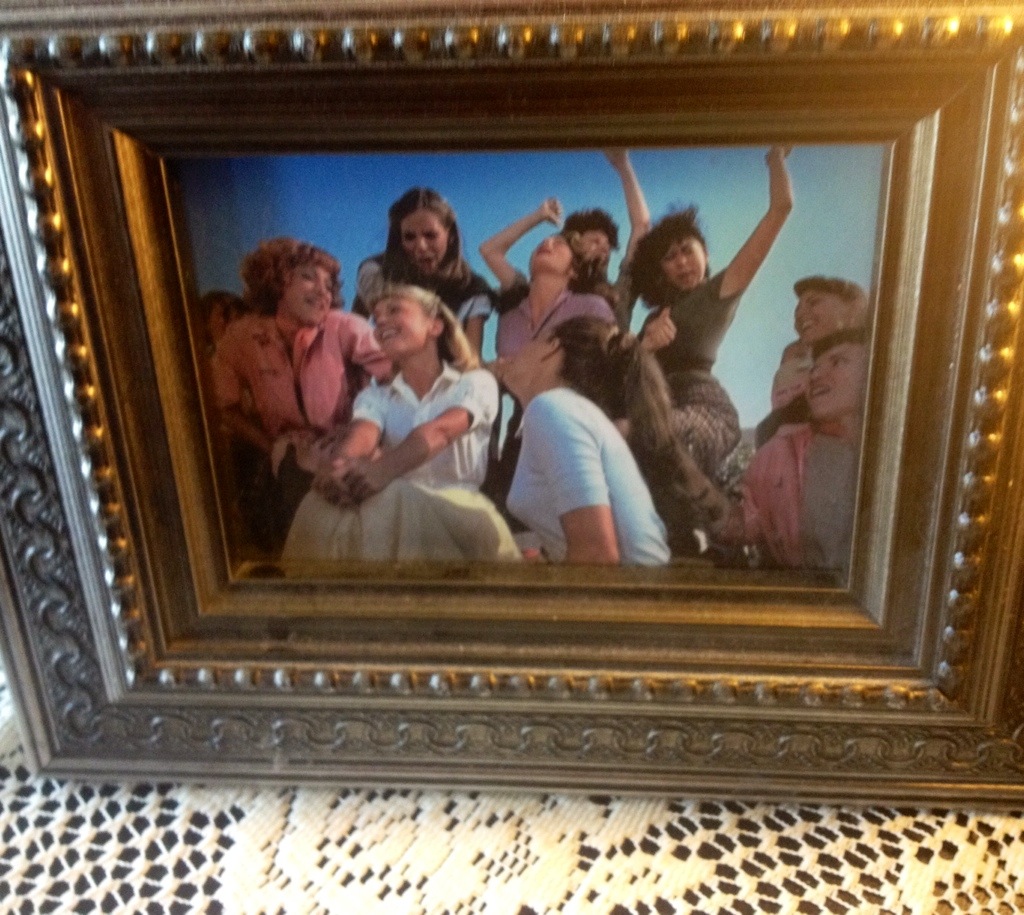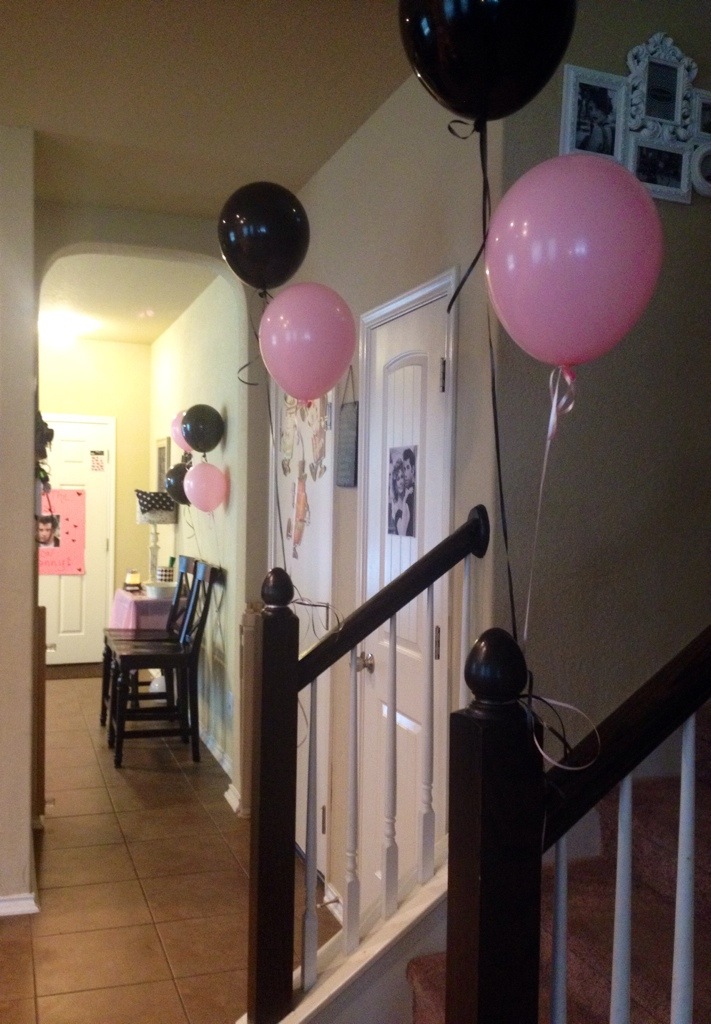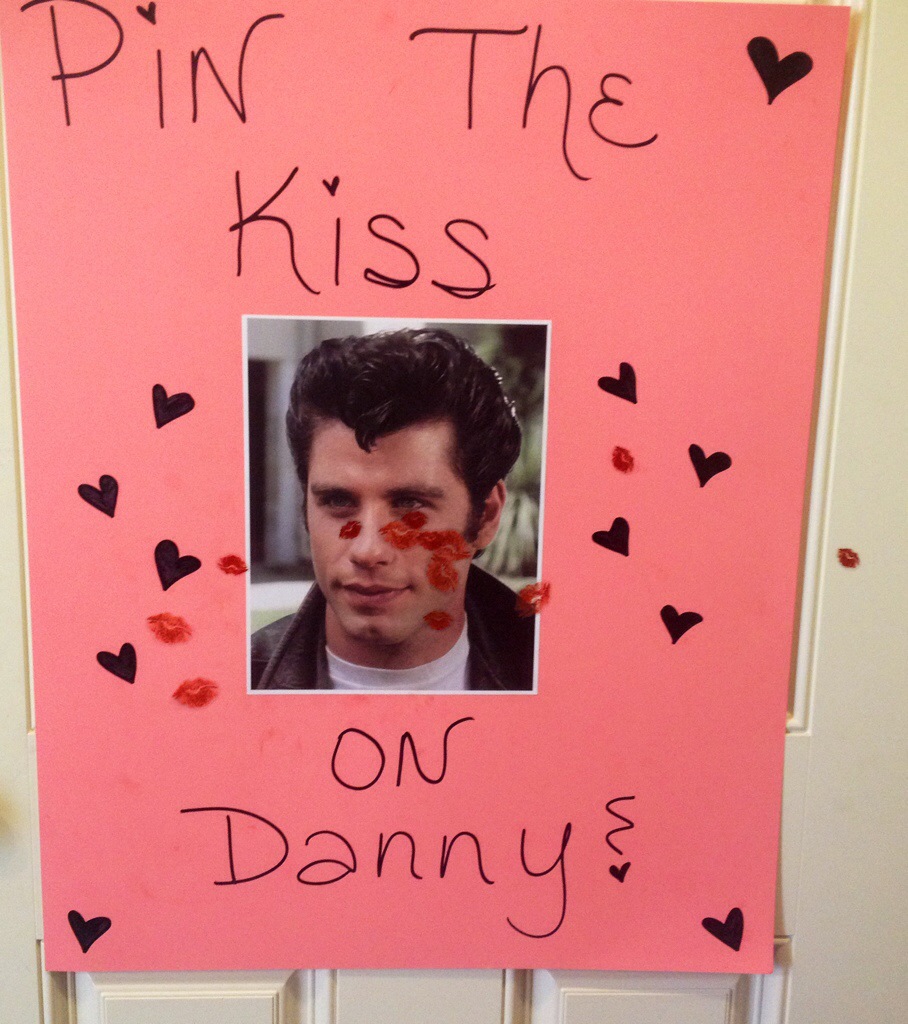 Last and certainly not least the invitations her daddy made! (Of course he removed all of our personal info off of it for me to share.)