My three little ladies along with their friend and I made some homemade play dough yesterday. All four of them ranging in age from 21 months old up to 10 years old enjoyed helping too. It was so easy and within 15 minutes they were happily playing with it and very proud of themselves! And it smells just like pumpkin pie!
ingredients:
1 1/2 to 2 cups all purpose flour
1/2 cup salt
1 tbsp cream of tarter
1 tbsp pumpkin pie spice
1 tsp cinnamon
1 cup boiling water
1 tbsp olive oil
Food coloring (or kool-aid packet)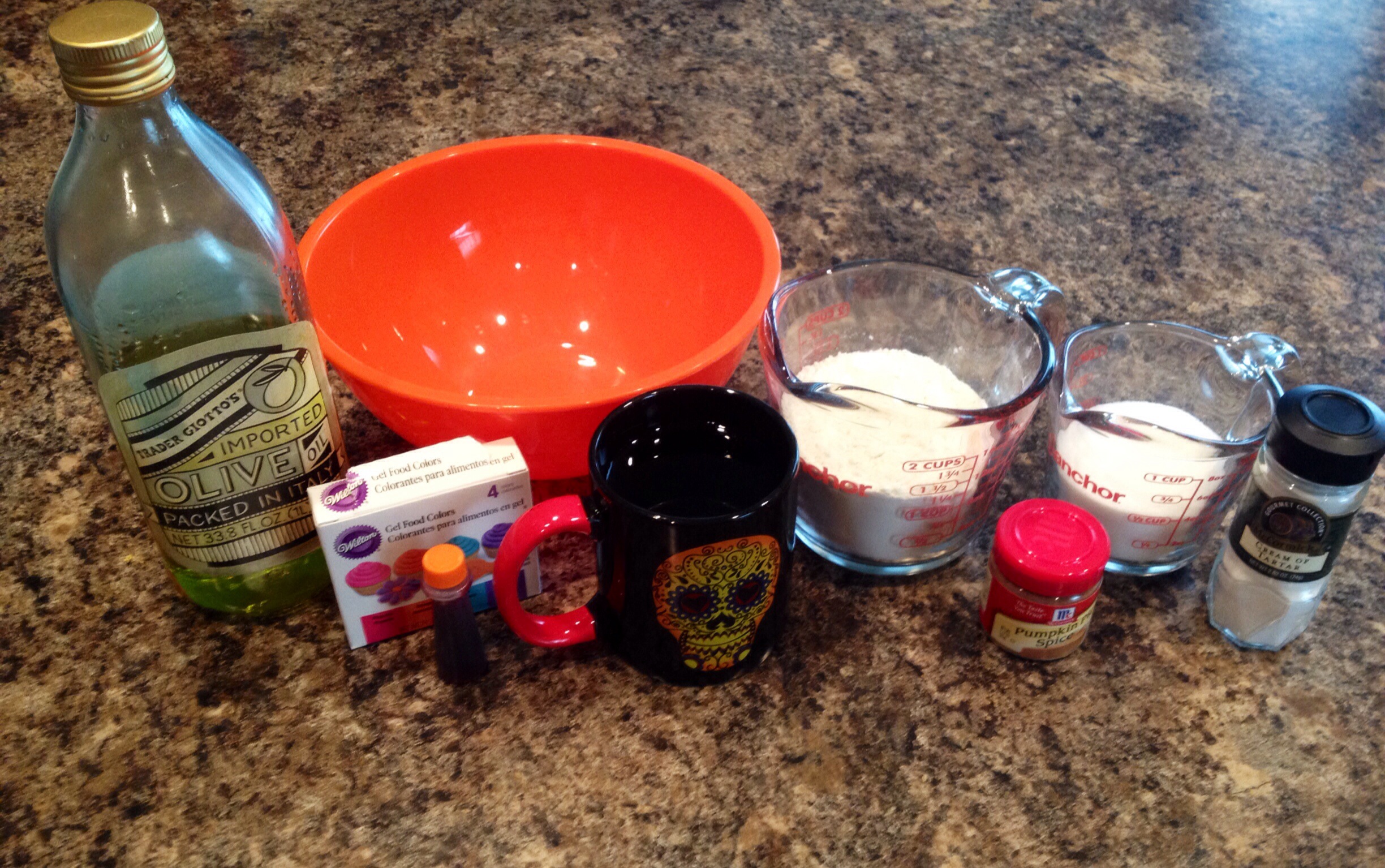 Add dry ingredients in a medium size mixing bowl, start with 1 1/2 cups flour

The girls enjoyed taking turns adding the ingredients in the bowl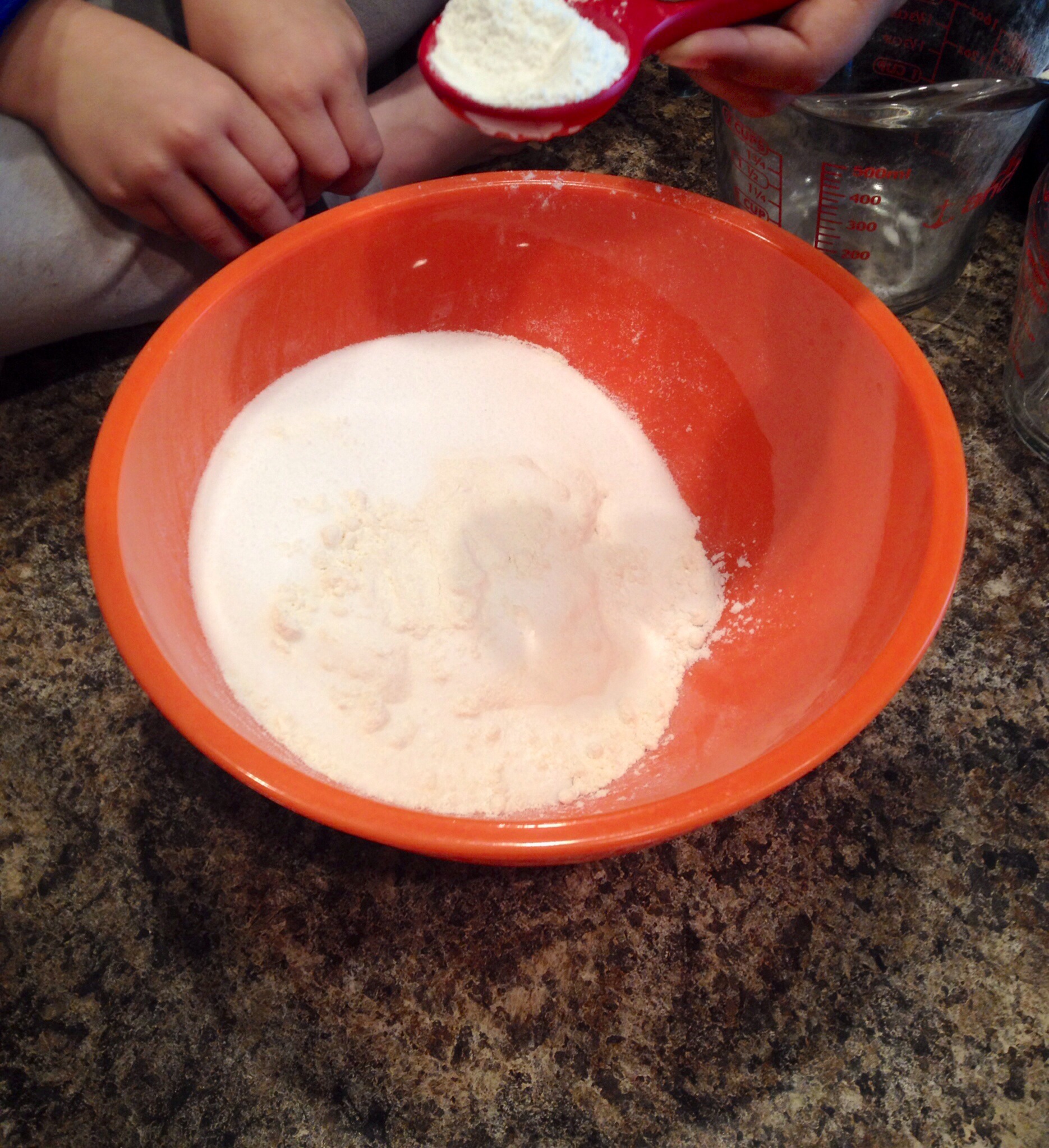 it's also helpful to put the pumpkin spice in the bowl, ha ha

Add boiling water, olive oil, and food color, we used about 15 drops of gel food color this time. Then start mixing.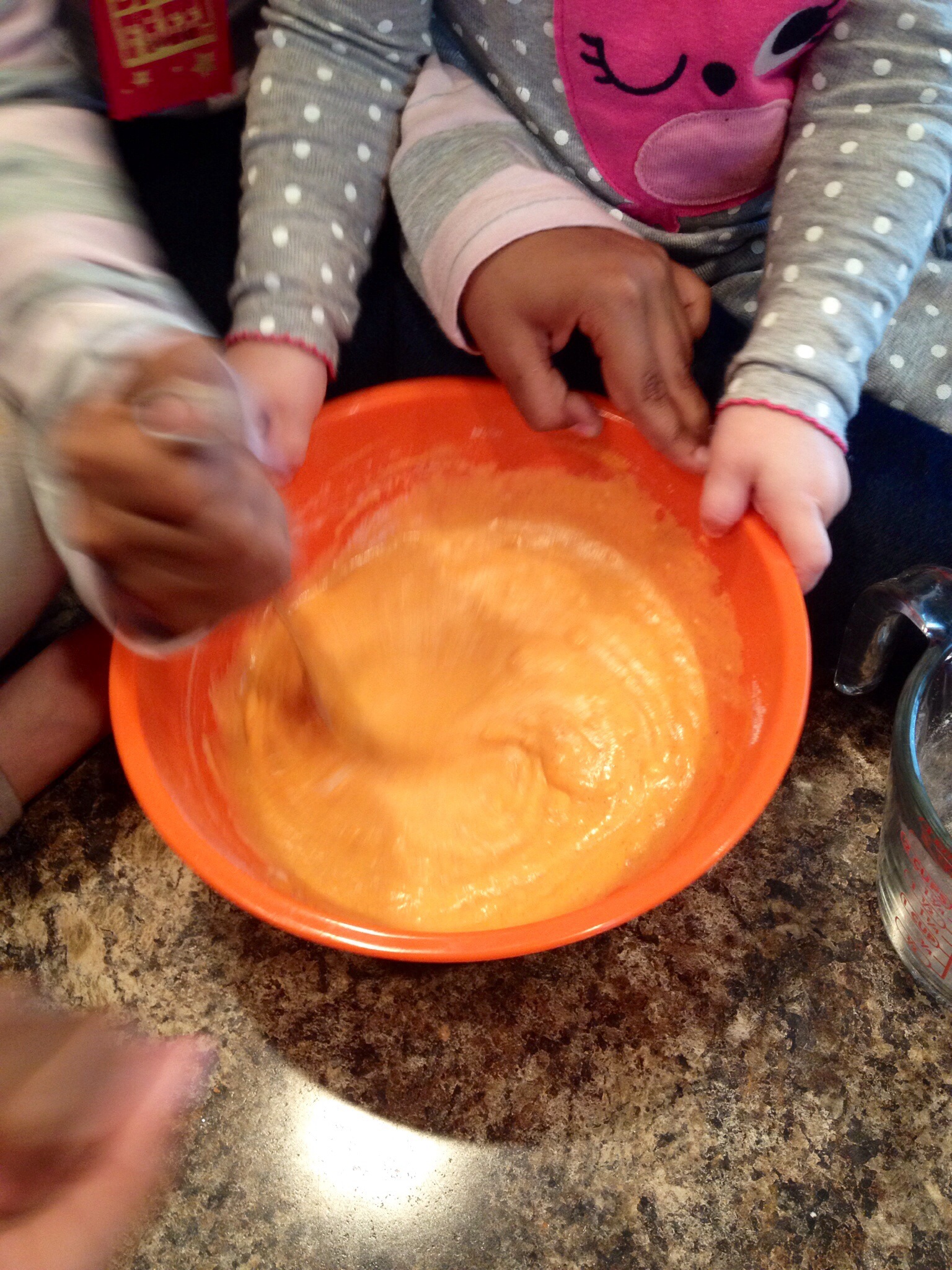 And when you think you are done, mix some more. Until it becomes dough like.
If it's too gooey you can add small amounts of flour at a time. Then kneed it a bit and viola! Homemade play dough! We'll be playing with the recipe to change it up a bit after the fall. It will last a few weeks in a sealed container or ziplock bag. If it starts to dry out just add 1 tbsp of olive oil and kneed it some more. It makes about the amount of 4 traditional size containers of play dough.