If you're looking for something quick, easy, & healthy for a busy weeknight dinner this is the perfect dish!
-Korean egg roll bowl-
Ingredients:
*1 medium cabbage (shred or buy it bagged)
*4-5 carrots (shred or buy it bagged)
*1 lb ground pork (can also use chicken or beef to change it up)
*sesame oil -or- extra virgin olive oil
*Korean teriyaki stir fry sauce (I used House of Tsang brand, but whatever brand you'd like would work)
*low sodium soy sauce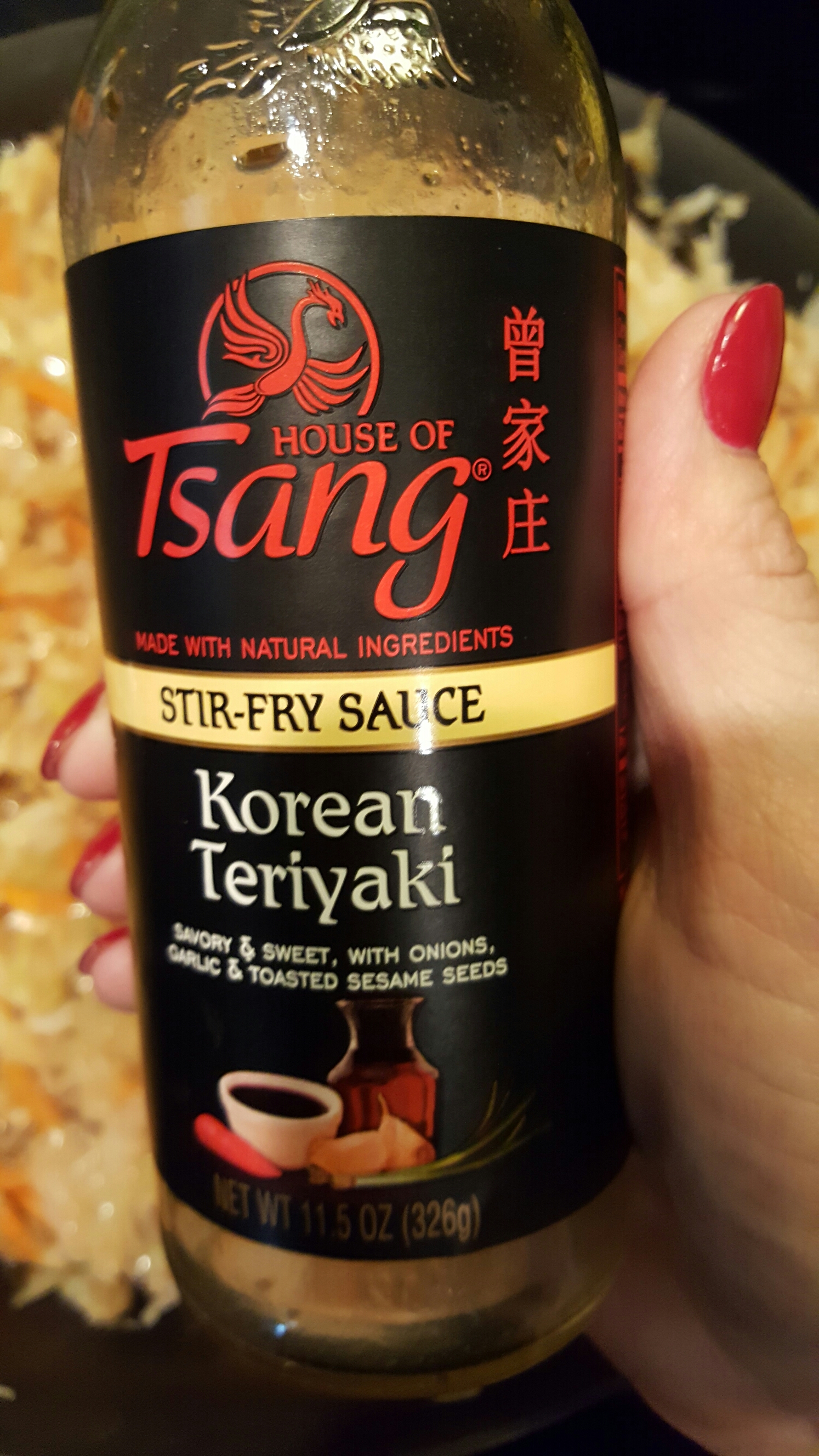 Directions:
Shred the cabbage and carrots seperately. I just used the attachment on our food processor. In a large skillet or wok brown the meat in a little sesame oil or olive oil. Once browned add the shredded cabbage and a little more oil. Cook for about five or ten minutes. Add the carrots and cook for another five or so minutes. Then add the Korean teriyaki stir fry sauce and soy sauce to taste.
It's really that quick and simple. Our little monsters love rice so we made a little for them to eat with it. You could also add different veggies.