Monthly Archives:
October 2015
---
---
This quickly  became a family fave, even our picky eaters like it! Sort of reminds me of a vegetable soup, but full of protein.
-15 Bean Crockpot Soup-
Bag of 15 bean mix (discard seasoning packet)
6 cups organic chicken broth
Large can organic petite diced tomatoes
8 oz cubed ham
Large diced onion
Small bag organic baby carrots
4 or 5 stalks of organic celery (sliced thin)
Season to taste with:
Onion powder
Cajun seasoning
Salt
Low sodium soy sauce (optional)
Rinse beans (can soak over night if you'd like, but I don't). Add all above ingredients in crock pot and stir well. Cook on low for 6-8 hours. Can serve with rice if you'd like.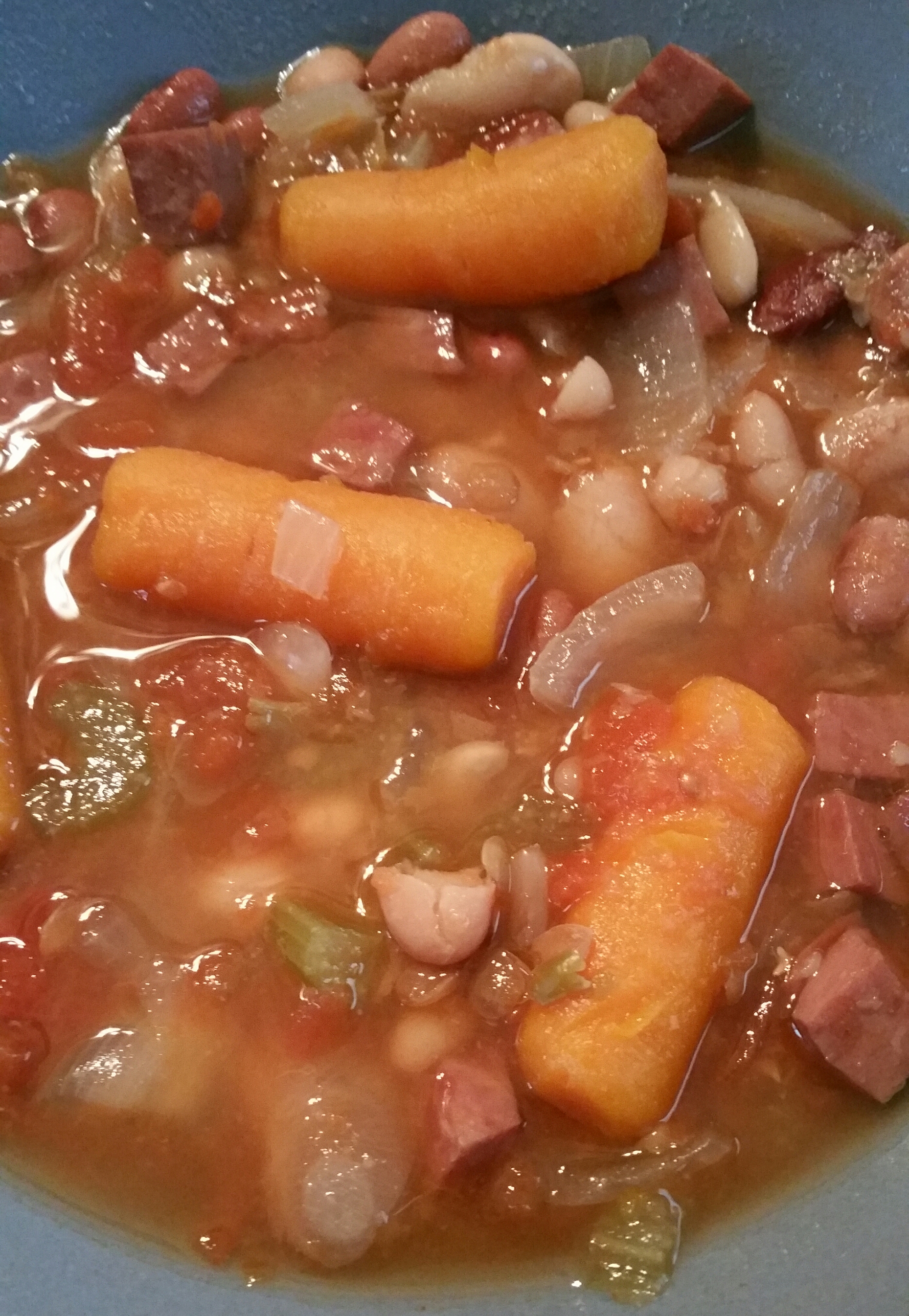 ---
When fall rolls around I'm on a mission to find new pumpkin recipes for my little Mad. This is our newest addition.
-Skinny Pumpkin Banana Bread-
14.5 oz can organic pumpkin
3 or 4 very ripe bananas
1 box (dry) sugar free yellow cake mix
2 egg whites
1 tsp pumpkin pie spice
1 tsp cinnamon
1 tsp vanilla bean or vanilla extract
1/3 cup unsalted shelled pumpkin seeds
Preheat oven to 350. Spray two bread loaf pans with non stick spray (I used coconut oil). Mix all ingredients except pumpkin seeds. After mixed well, fold in 1/4 cup of the pumpkin seeds. Poor mixture evenly between the two loaf pans. Sprinkle remaining pumpkin seeds on top. Bake 35-40 minutes until they come out tooth pick clean.
Yields:
2 loaves
16 servings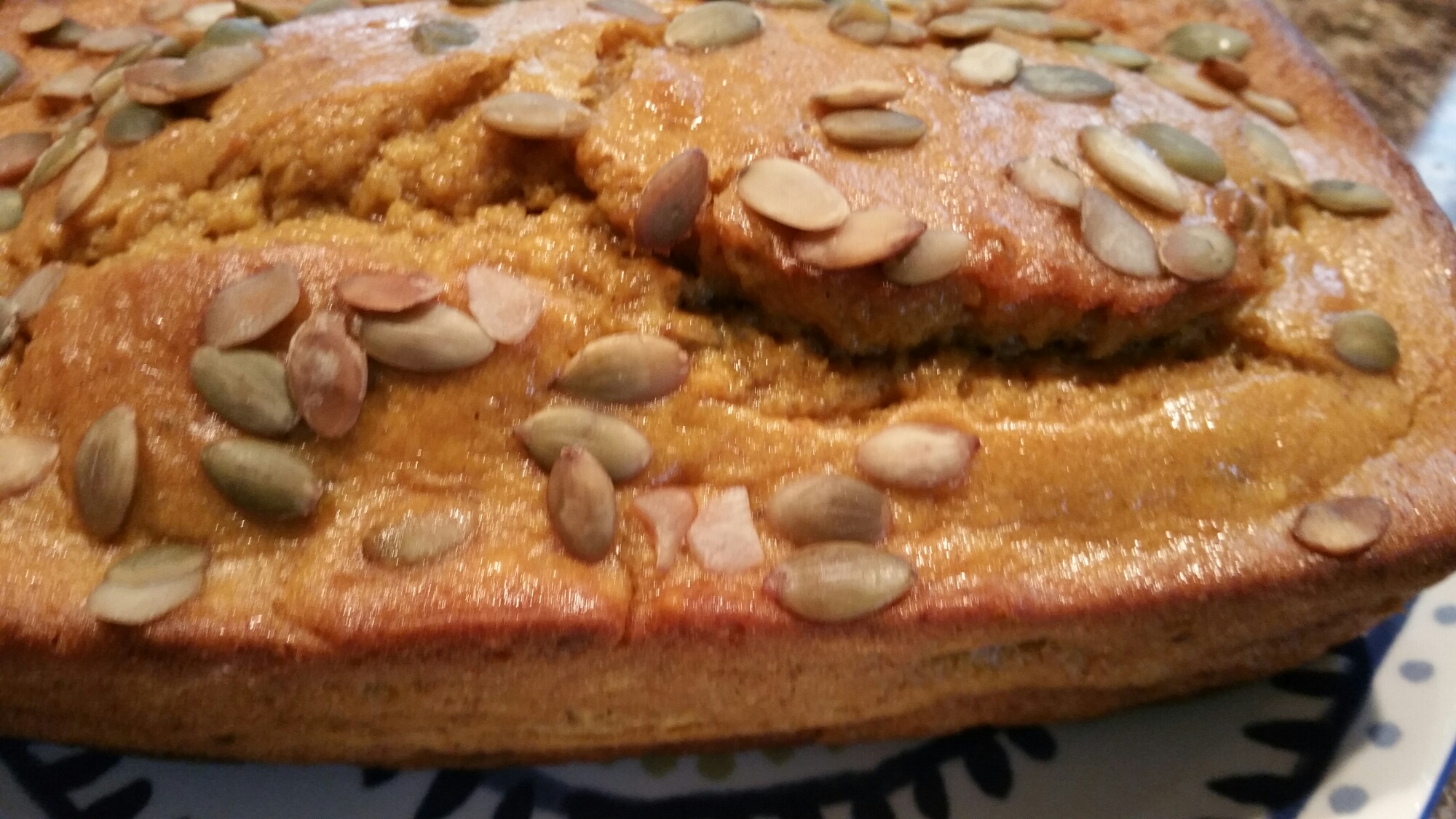 ---