Once again she managed to pick a theme that we couldn't just run to Party City or Target to buy all of the decorations for, but it didn't deter us one bit! Bitty wanted a care bear party (someone go ahead and pinch me, because to date I've been allowed to live vicariously through my little cupcake because all of her themes aside from her 1st owl party has been some of my favorite childhood things!) and that's what she got! I found some adorable invitations on Etsy to invite everyone!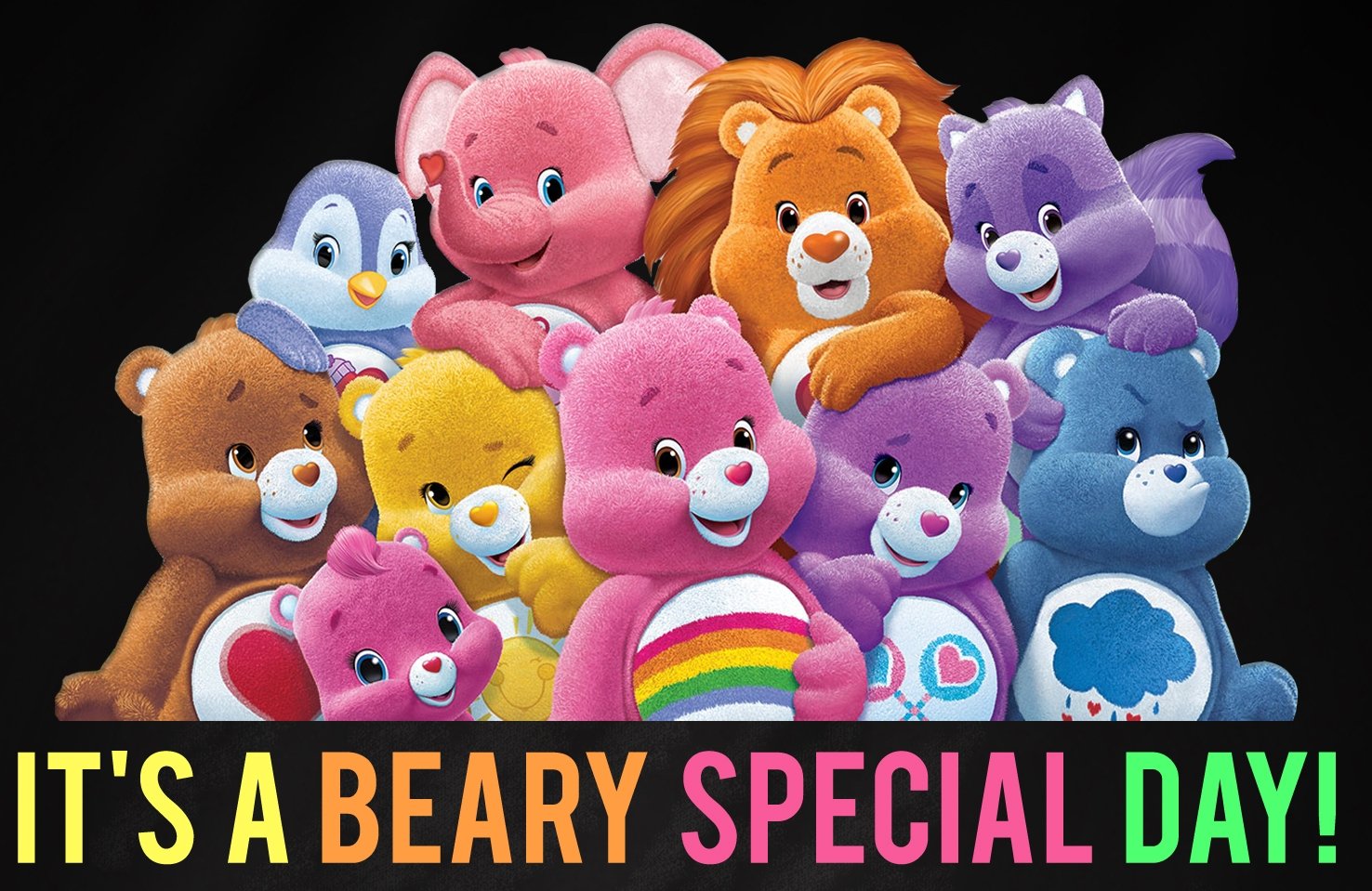 We made all of the care bears hung around the house and streamers hung from the ceilings.
For the food, snacks, & drinks we did things like pizza, heart shaped cookies, gummy bears, m&M's, cheese puffs, chips, brownie bites, pickles, olives, a few different types of Teddy Grahams, fruit punch, pink lemonade, etc .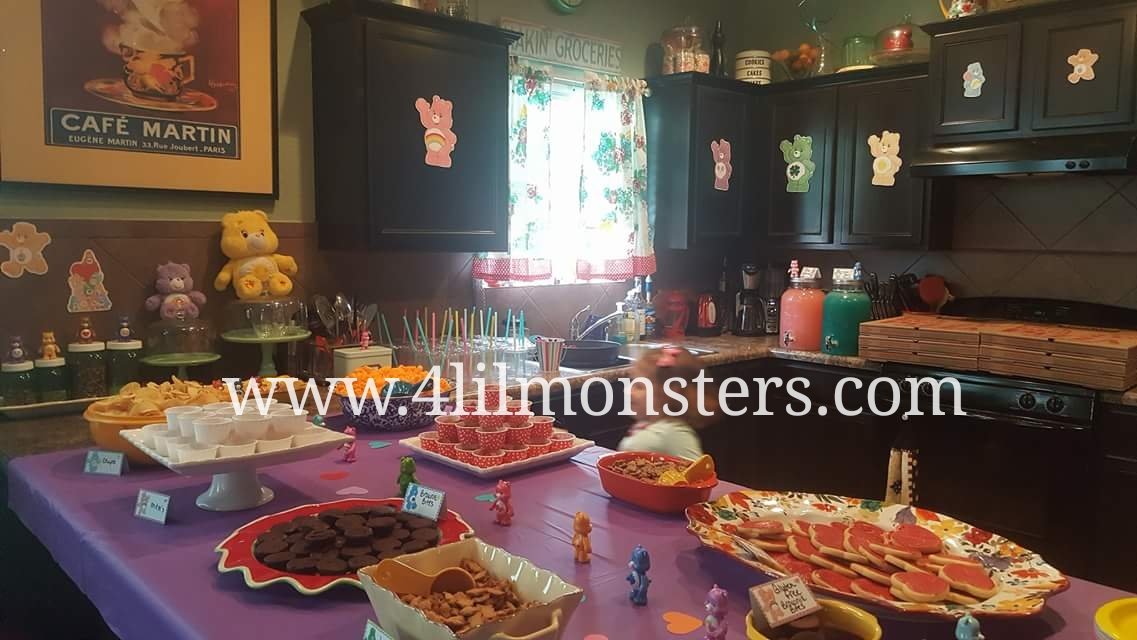 I may have made a game out of having our kiddos find every care bear in our home by making a scavenger hunt out of it and offering ten cents for every bear they found. I also may have not realized how many care bears that were in this house, ha ha! Still worth it! Mama's sanity was saved & we had tons of care bears to scatter around for added care bear fun!
For her cake I ordered an edible care bear cake topper to put on it from Etsy also.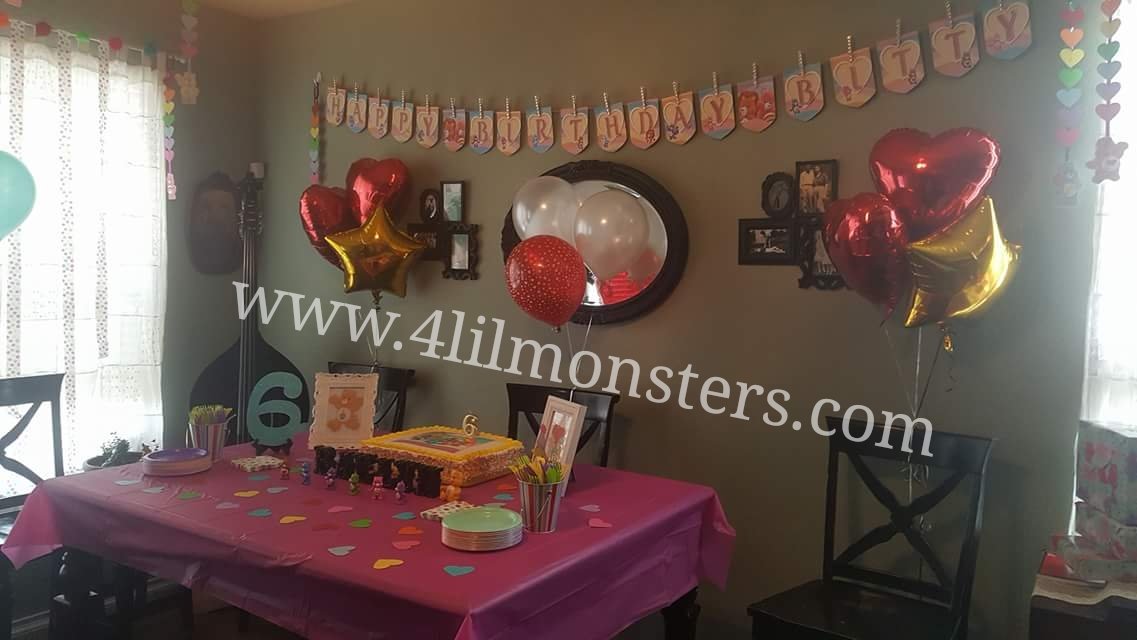 Then threw some care bear pictures in frames, decorated a wooden number six from hobby lobby with a glittery card stock. Put some more care bears on the table including the vintage birthday bear I ordered her from 1983 (ugh, how is 1983 vintage when I was already five years old?). I had to add the little birthday bird and the block letters with her name that has been on her cake table for all six of her birthdays now. We hung a happy birthday bitty banner behind her and surrounded the entire room with a ton of balloons, a variety of bright colored plates, napkins, forks and spoons, and table clothes to brighten up the room.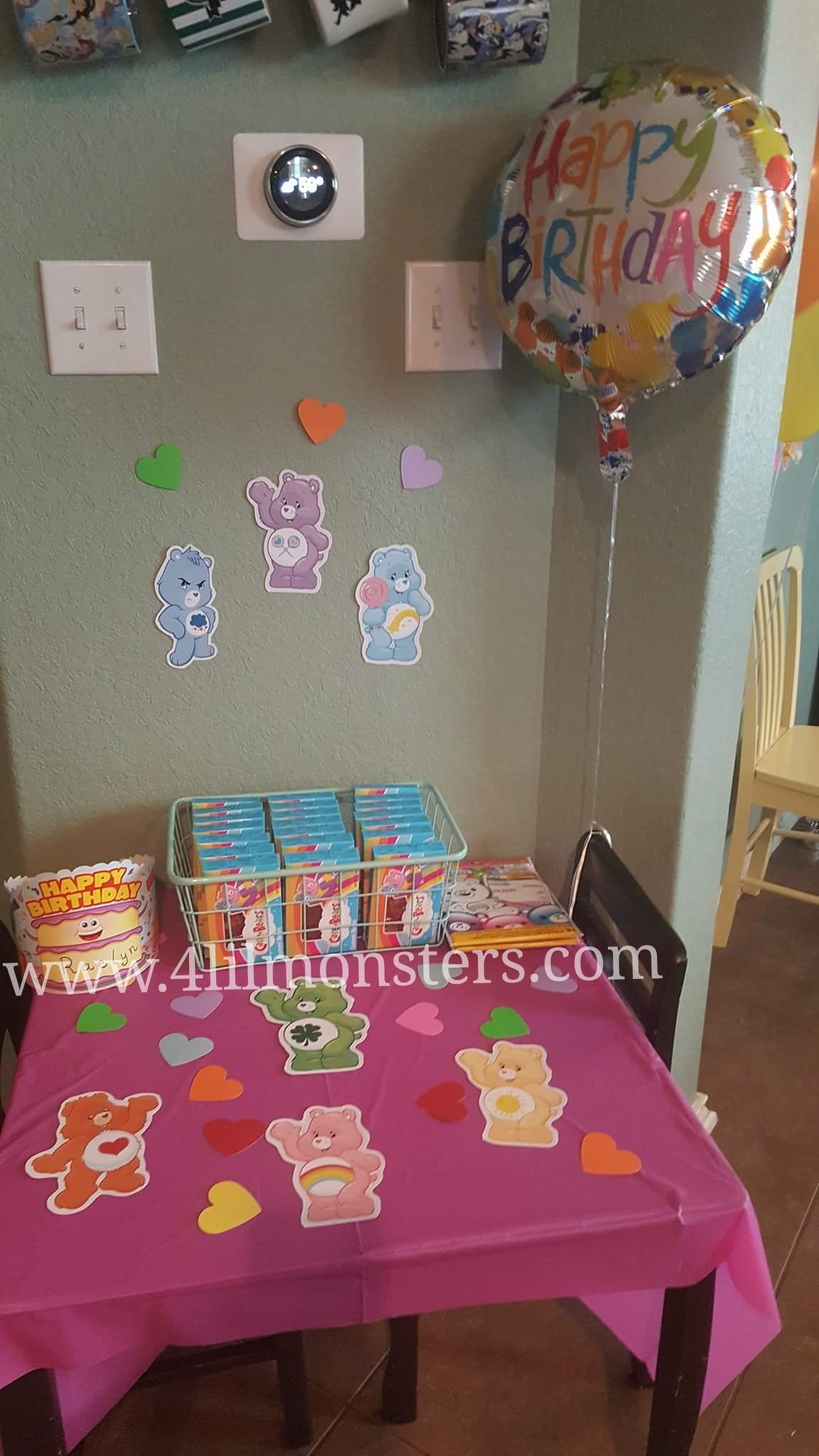 For the party favors we ordered some care bear gummies on Amazon and for the party game prizes we found some care bear party packages that have coloring pages, colors, stickers, etc.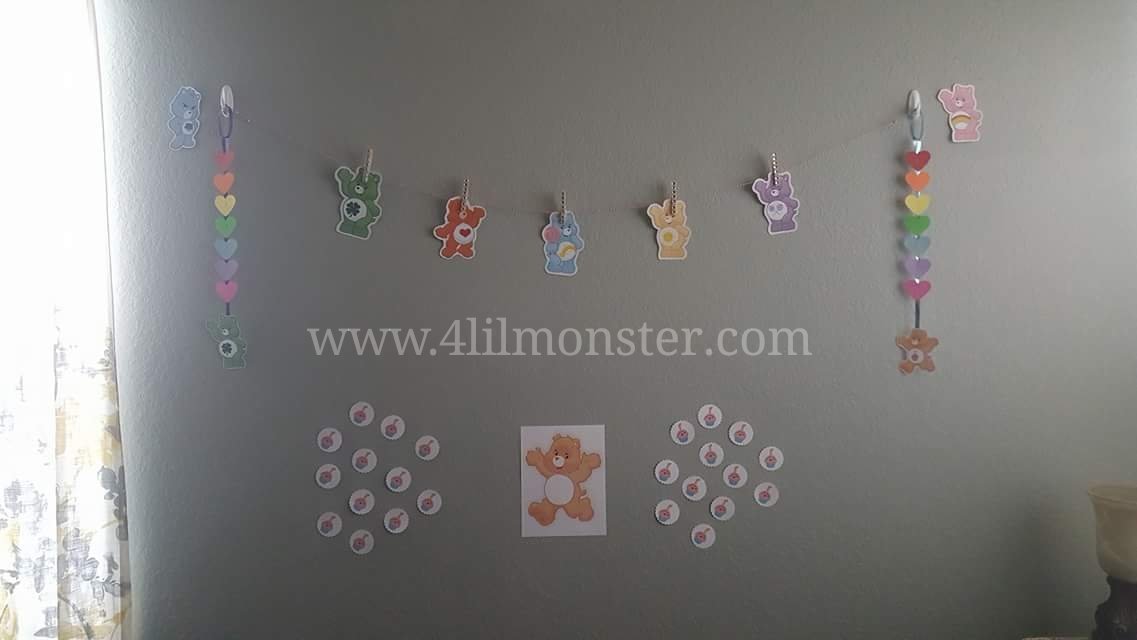 For entertainment we had care bear coloring books out. And played pass the care bear "hot potato style" and pin the cupcake badge on Birthday care bear.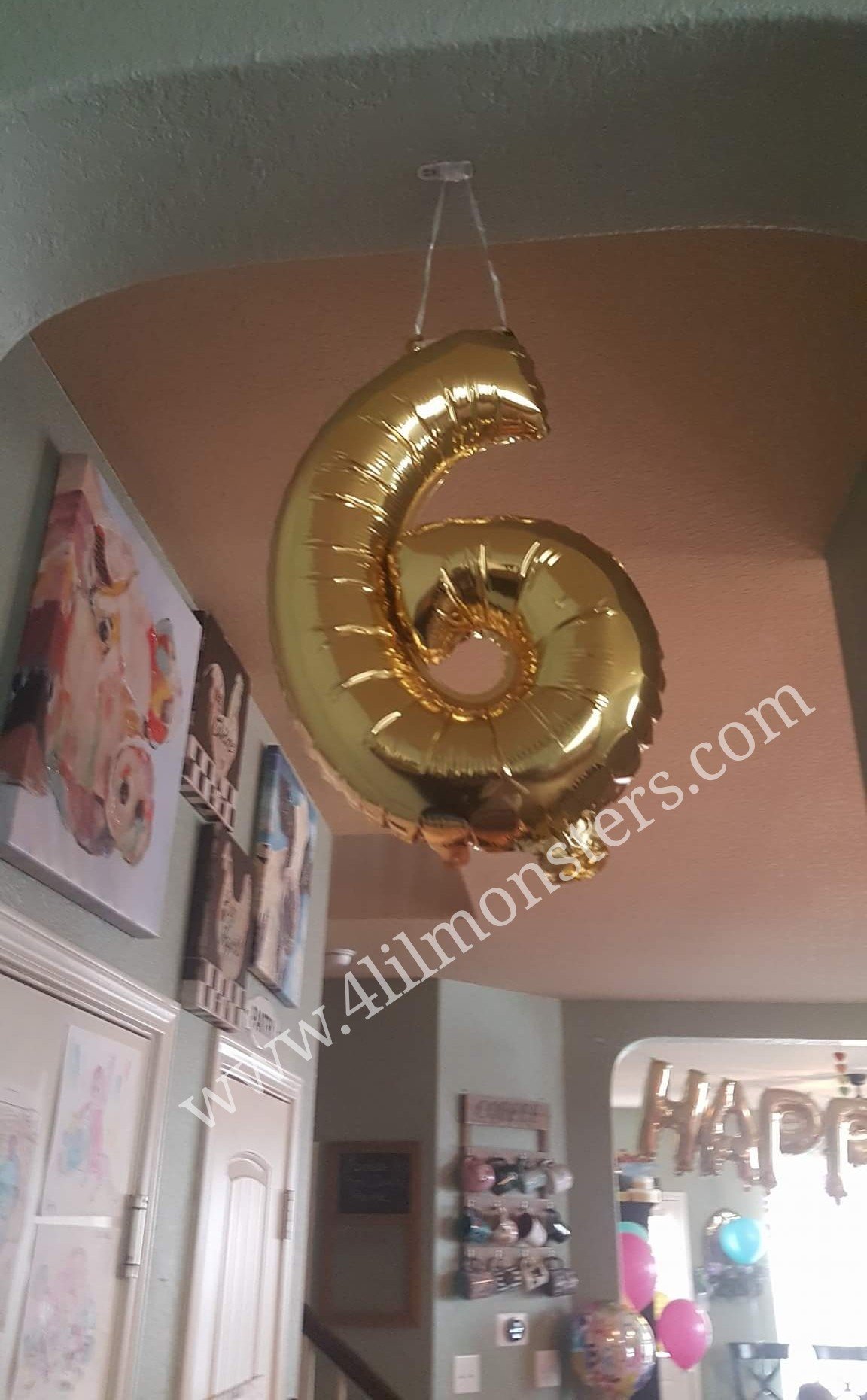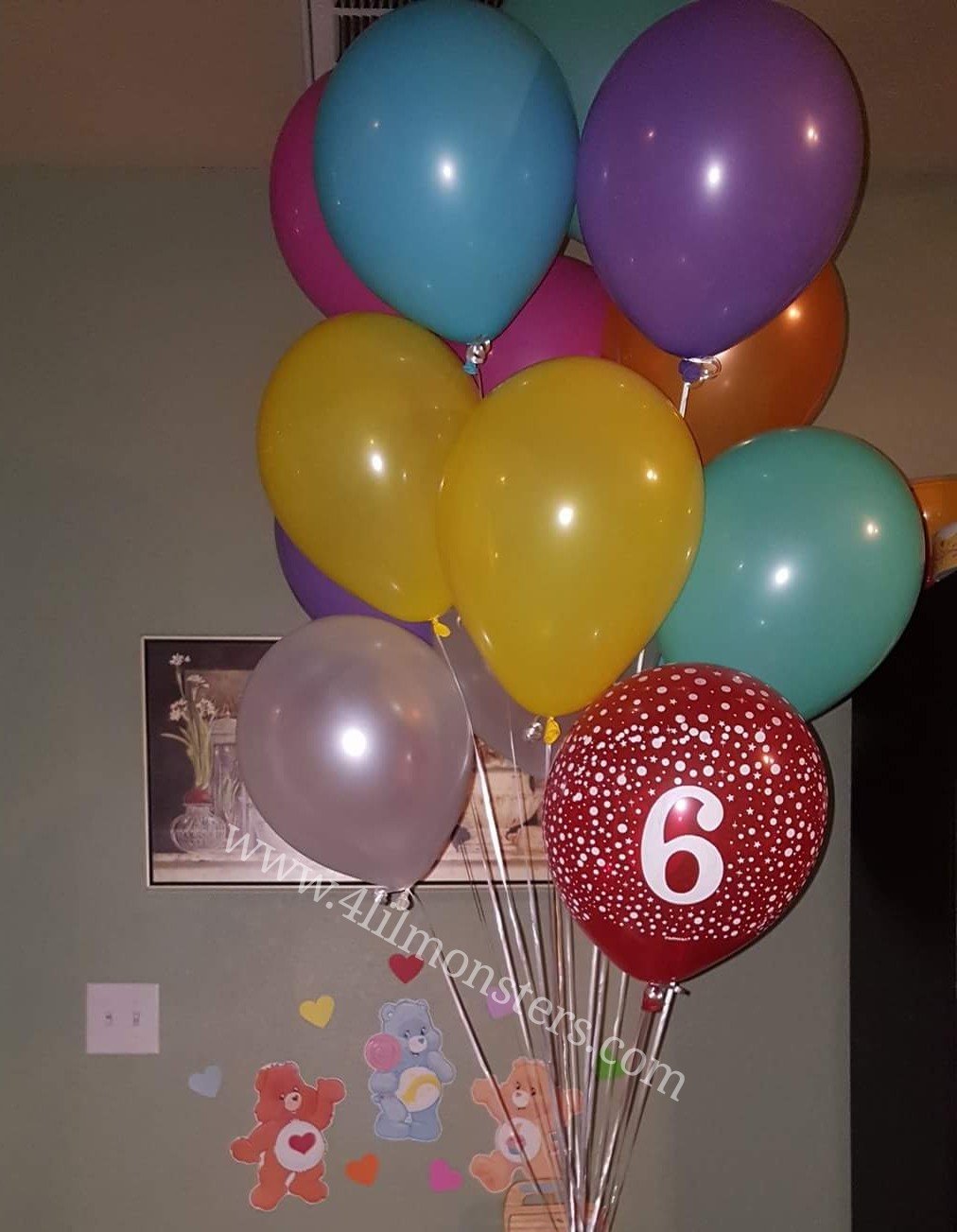 What is a party with without a lot of colorful balloons? We also found a gold #6 and gold "Happy birthday" balloons to hang up.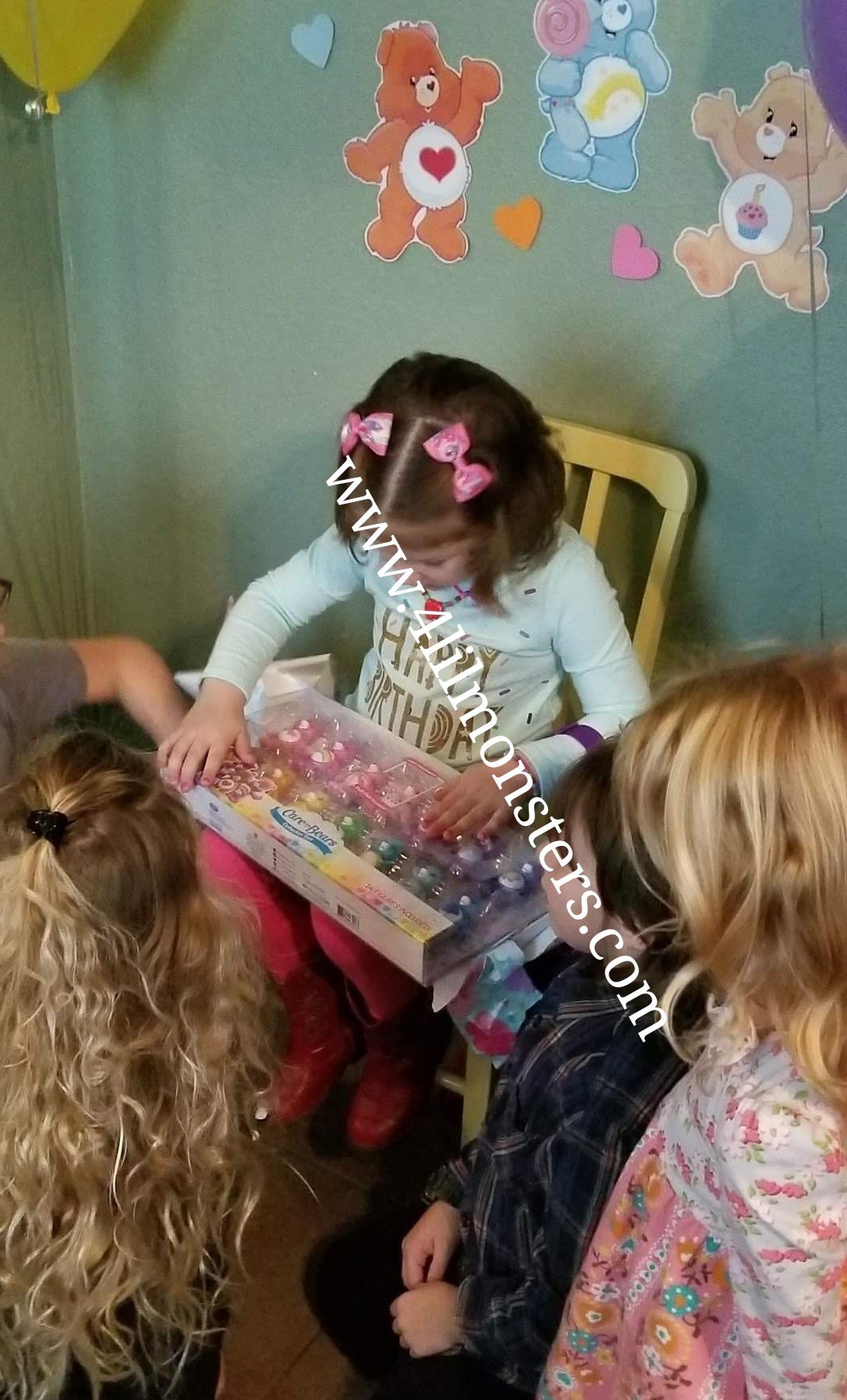 We surrounded the spot for her to open her presents with balloons on either side of her chair with balloon weights and hung some care bears and hearts behind her chair.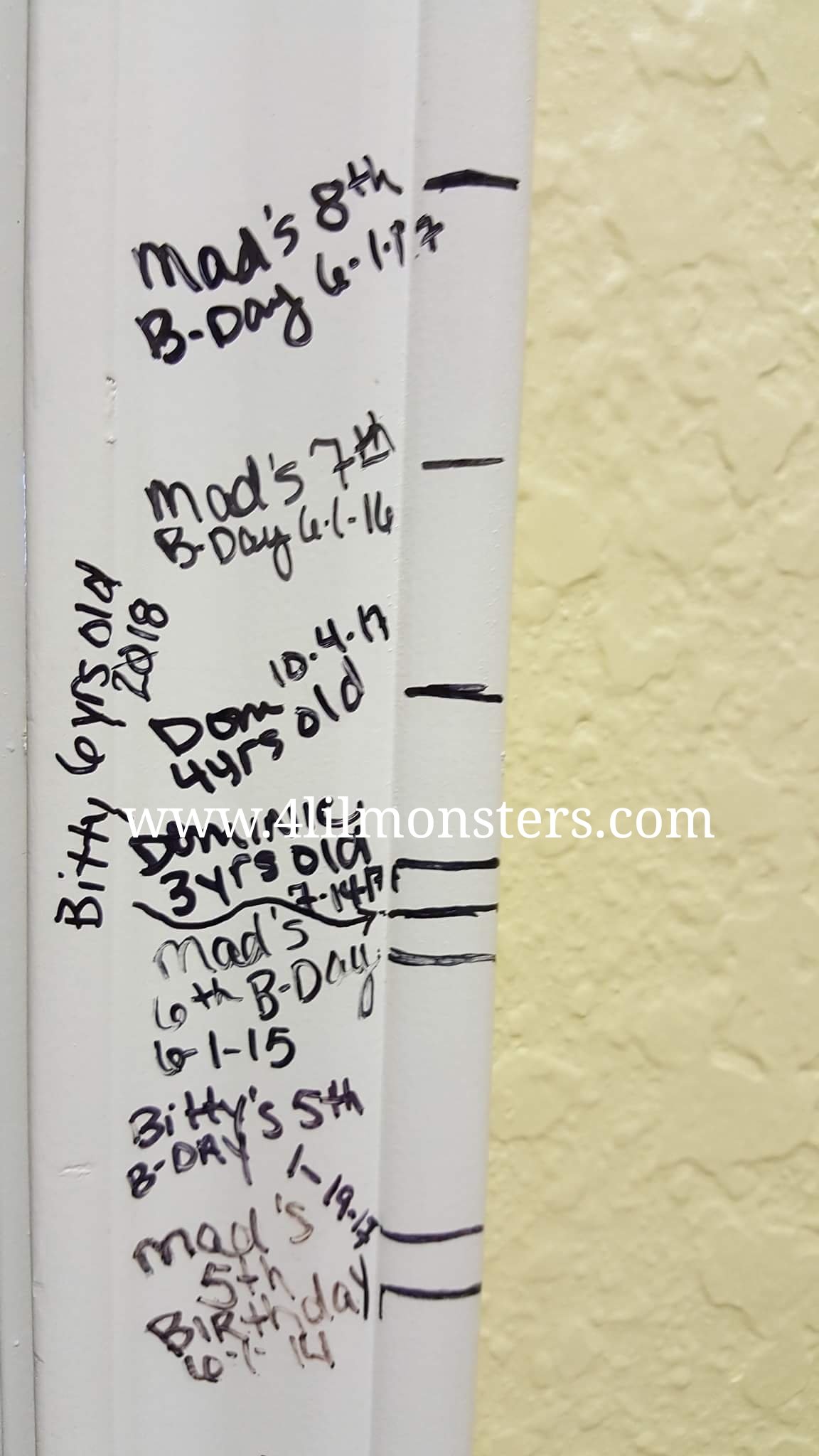 Of course we never forget to measure the birthday kiddo up on the door frame in our laundry room. While we are considering moving from this house, that door frame is coming with us!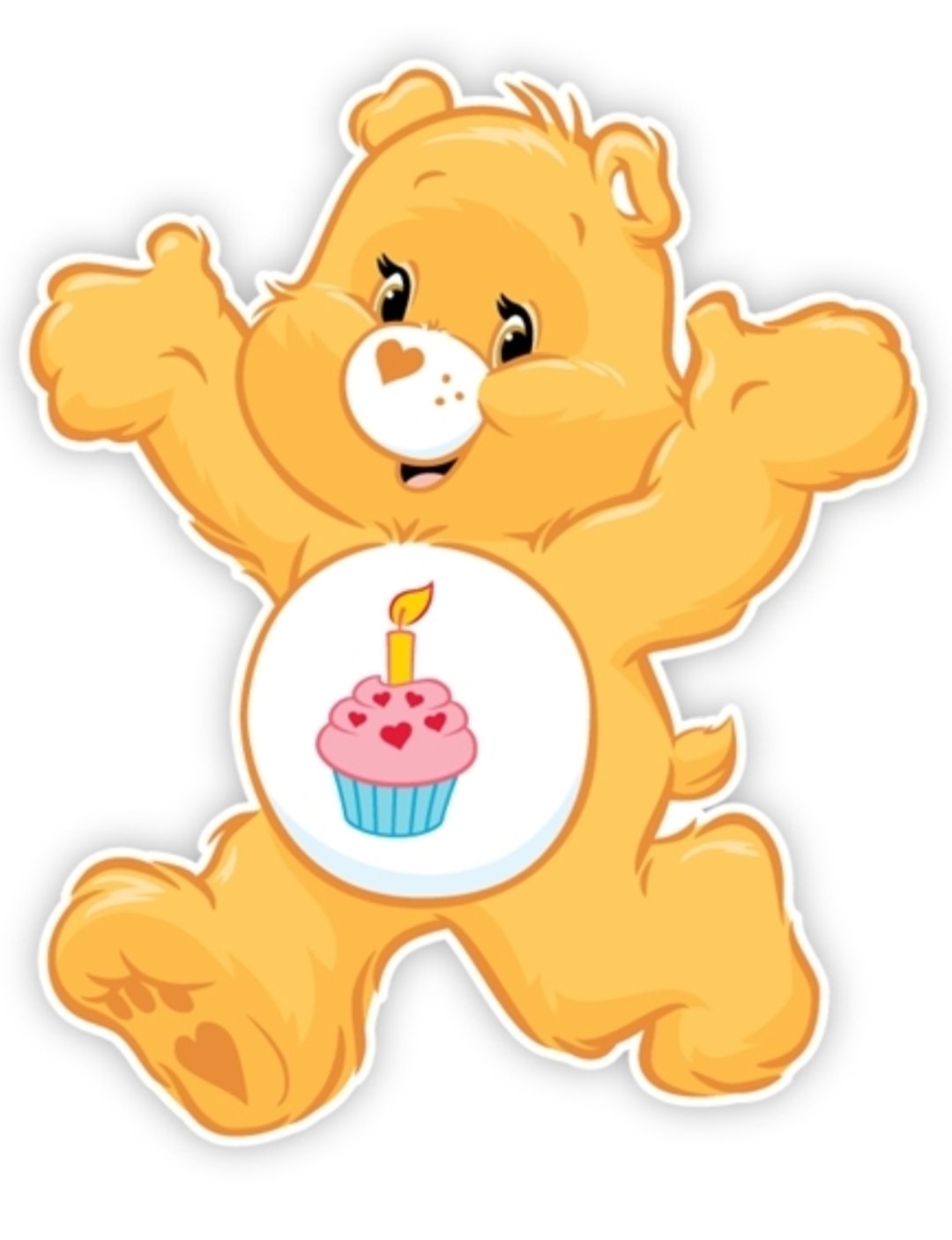 Last and certainly not least we didn't forget to thank our guest for taking the time to come celebrate our little Bitty with the fun printable we also ordered on Etsy.