Sometimes I like to throw a treat together for our girls that is at least "slightly" healthy. This is a favorite of theirs.
Ingredients:
Strawberries (sliced)
Banana (sliced)
Sugar free chocolate syrup
Creamy peanut butter
Flour tortillas
Directions:
Spread peanut butter on a tortilla. Place strawberry and banana slices on half of the tortilla. Drizzle with a little bit of chocolate syrup. Fold in half and place in panini press until golden on both sides and serve.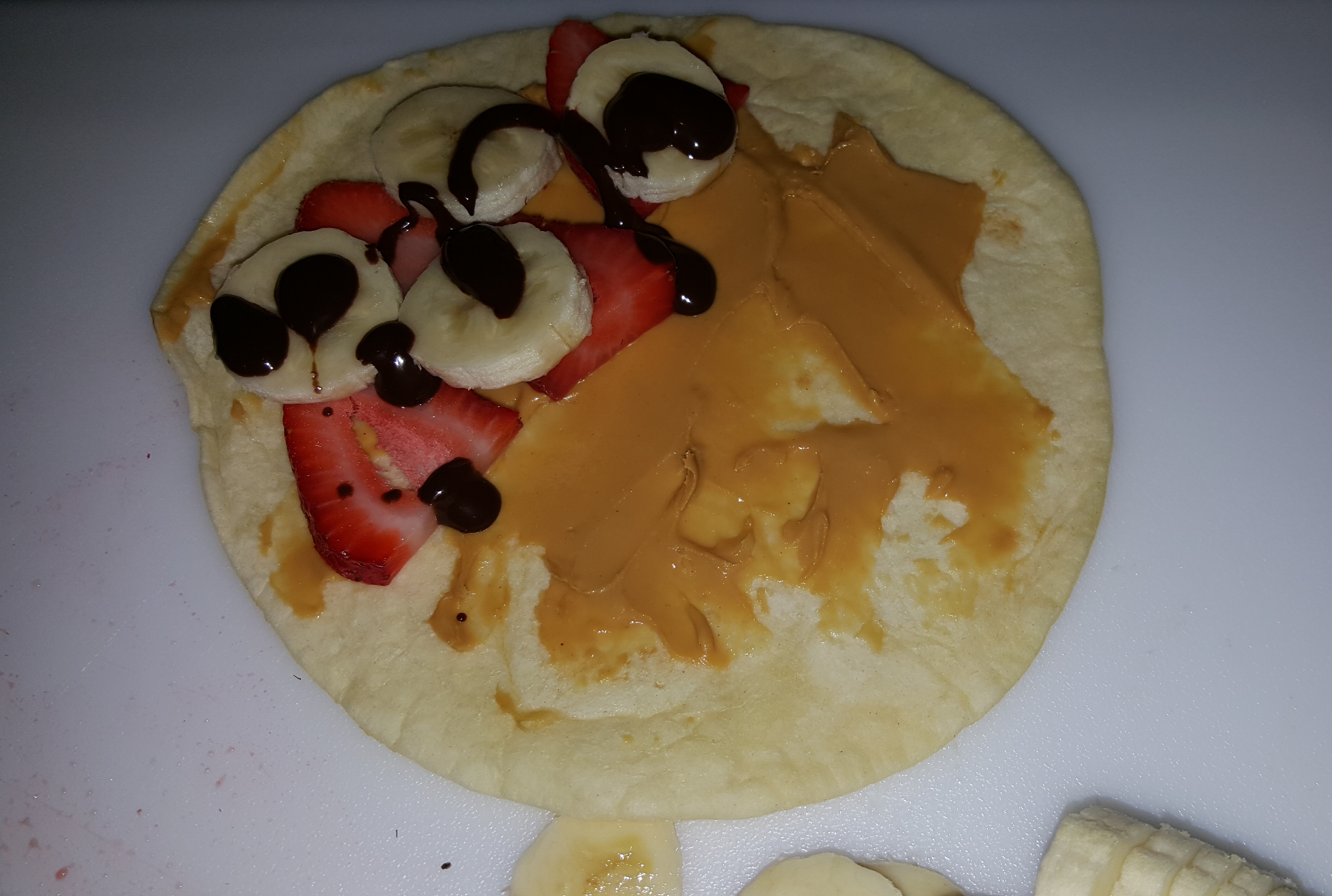 Sidenotes:
Can cook in a regular skillet as well.
Be careful when flipping it so the fruit doesn't slide out.
Can make with other kinds of fruit, be creative.
Only needed about 5 or 6 medium sizes strawberries and one banana to make them for seven people.
Skip the chocolate and it can be a fun breakfast or lunch for kiddos.