I've heard about the dinner bell from family over the years. About my Maw-Maw's half sister owning it once upon a time. That even some of my Maw-Maw's recipes were in the cookbook they sold. But I had never been, until today. We took the drive out to McComb, Mississippi, 80 miles south of Jackson for lunch.
It's only open 3 hours a day for lunch. They serve buffet style home cooking, but it's on large round tables that they seat you with other families, that has a large lazy Susan built into it.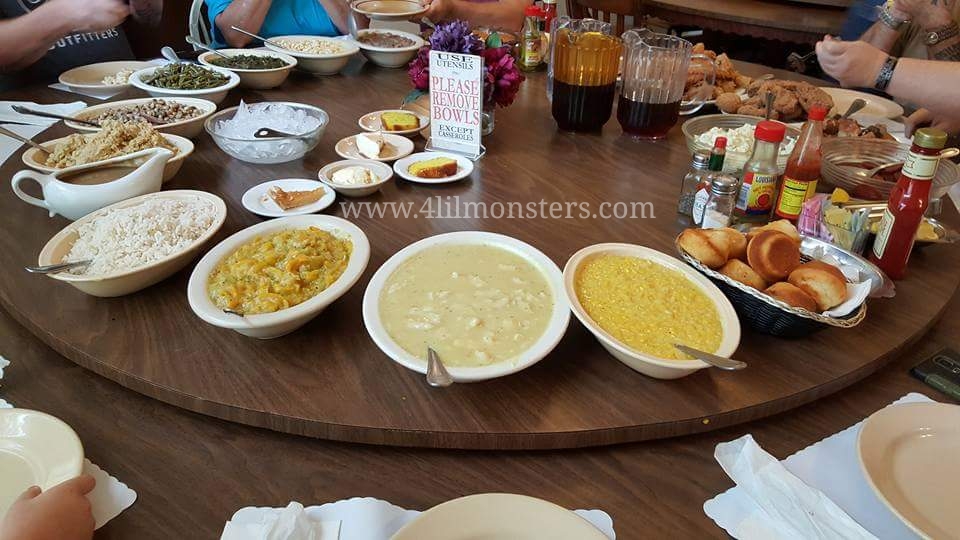 Since it was seven of us, Paw-Paw & Gigi went with us, we were seated with another family of four and enjoyed the small talk with them. The girls especially loved the rumored fact that they still use Granny Lily's fried chicken recipe to this day. What a treat to taste a recipe that taste just like their great great grandmother cooked it for them? There were several dishes on that table, including the fried chicken, that tasted just like the food that my Maw-Maw always made.
We had a fabulous time there, and will make a habit of heading out to McComb when we visit home more often.